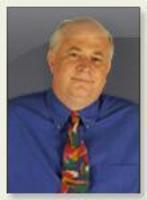 doing things the right way
Rochester, NY (PRWEB) January 24, 2008
American Fiber Systems (AFS) - provider of metropolitan fiber optical networking infrastructure, dark fiber and transport services to carriers and large enterprises - will be among an elite group of industry leaders spotlighted at Metro Connect USA 2008, Capacity magazine's 7th annual metro connectivity and local access conference, January 29th and 30th, in Miami.
Dave Rusin, Founder and CEO of AFS, will be a featured keynote panelist at the industry conference. Always outspoken, Rusin is a telecommunications thought leader and has received cheers and jeers for his sometimes controversial views on the industry. He is one of only five veterans of the telecom industry invited to participate on this exclusive panel of experts slated to discuss the changing role of the metro and local access provider.
Rusin will share his insight on the implications of M&A activity for metro and local access provider business models, as well as how AFS is successfully meeting the needs of a changing customer base, in particular, Tier 2 wireless providers, content companies and ISPs. Additionally, Rusin will speak to the role customers play in shaping a carrier's service offerings, as well as what customers need to know when selecting a carrier.
"What customers are not being told when buying communications services today is that due to industry consolidation, their underlying choice for a carrier that owns a local fiber optic network is diminishing. The new world of Internet Protocol (IP) communications requires a customer have at least two fiber optic facilities-based carriers present to handle their traffic for diverse reliability," stated Rusin. "It is incumbent upon customers to go beyond the brochure or website to determine if a prospective carrier offering services actually owns local fiber optic infrastructure or if they are renting or reselling from Ma Bell. If a customer's prospective carrier does not own local fiber infrastructure, they may be dealing with a second or third tier carrier."
Metro Connect USA 2008 will bring together C-level executives from a number of enterprise companies and telecommunications providers. The conference offers high quality panel discussions and presentations specific to the evolving landscape of data networking. Topics include key market segments driving capacity demand, alternative local access solutions and new opportunities in Tier 2 markets.
Prior to founding AFS in 1999, Rusin was president of Frontier Communications, the country's first CLEC. Based on that experience, he determined that phone companies aren't appropriately positioned to provide exceptional network services. Accordingly, he was inspired to start a company that would do things the right way. Rusin's proven recipe for success, what he calls "doing things the right way," is for a company to own its own network, as it is the only way to ensure promised delivery and to treat each and every customer the way you want to be treated yourself.
This "back-to-basics" approach has catapulted AFS to secure more than 1,200,000 miles of high-capacity metropolitan fiber optic cable in cities across the U.S., and to count a number of the most respected names on the Fortune 1000 as customers. AFS experienced 40% growth in 2007 and is poised for similar growth in 2008.
About American Fiber Systems
American Fiber Systems (AFS, http://www.AmericanFiberSystems.com) provides metropolitan fiber optical networking infrastructure, dark fiber and transport services to carriers and large enterprises. AFS enables its customers to easily and reliably connect to a city's most important points of communications presence, including ILEC central offices and wire centers; CLEC PoPs; Internet Service Provider (ISP) and data center locations; Inter-exchange "carrier-hotels"; wireless providers and cable company head ends; and Fortune 1000 companies. AFS has deployed more than 1,200,000 miles of high-capacity, high-bandwidth metropolitan fiber optic cable since 2000 in several cities, including Atlanta, Ga.; Boise, Idaho; Cleveland, Ohio; Kansas City, Kans./Mo.; Las Vegas, Nev.; Minneapolis/St. Paul, Minn.; Nashville, Tenn.; Reno, Nev.; and Salt Lake City, Utah. AFS has more than 500 capacity enabled on-net buildings and supports an addressable market teledensity of more than $9 billion in annualized telecommunications services. AFS is a privately held venture-backed company.
###