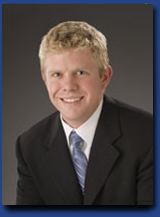 Darnestown, MD (PRWEB) May 23, 2011
The Washington, D.C. metro area, which includes Maryland's Montgomery County, is showing signs of recovery from the recent recession, according to leading Darnestown and Montgomery County real estate brokerage Dart Homes. The firm, which recently relaunched its website http://www.DartHomes.com, also reports seeing an uptick in home prices and sales throughout the region.
"The timing of our site's relaunch couldn't be better, in fact," says the firm's Nathan Dart, a prominent Darnestown Real Estate Agent. "While the D.C. area as a whole has fared better than other regions in the country, we've also been feeling the effects of the downturn, so the positive growth we've been seeing in recent months is quite heartening."
The Federal Reserve Bank of Richmond recently reported a strengthening in the manufacturing sector and an increased demand in retail in a region that includes Maryland and Washington, D.C. According to The Washington Post, the D.C. area also had uninterrupted job growth in a nine-month period up to the last quarter of 2010.
"Things are definitely looking up in D.C. and Montgomery County," says Dart, "and that includes the housing market as well. Home prices and sales are beginning to go up so if you've been thinking about investing in Darnestown property or real estate in other areas like Gaithersburg, Germantown and Kentlands real estate, now is the time to get serious about it."
One of the country's most affluent counties, Montgomery County is an expansive, diverse region that has a land area of almost 500 square miles. Darnestown is an unincorporated area in the county that's a few minutes south of Germantown and is just across the Potomac River from Virginia. "If you're looking for spacious single-family homes in a peaceful country setting, then you will want to check out the Darnestown real estate market," says Dart.
More information on Darnestown and other housing markets in Montgomery County can be found in Dart Homes' newly redesigned website DartHomes.com. The revamped site also features extensive community resources as well as a plethora of online tools designed to facilitate the home-buying and selling process.
# # #