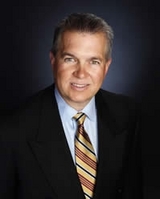 reclaim money from waste streams they never knew were wasting them so much money.
Baton Rouge, LA (PRWEB) September 29, 2009
"Most businesses don't fully realize the impact their actions have on a larger scale" explains President of Environmental Waste Solutions (EWS), Darwyn Williams. What he refers to is the devastating effect businesses can potentially have on the environment not realizing the importance of efficiency and recycling. This year alone, Environmental Waste Solutions and its affiliates have enabled businesses across the country to save hundreds of thousands of dollars by going green.
Many Businesses don't always equate going green with saving money. Williams explains, "They see huge corporations spending millions on green technology," and forget that there are cost efficient measures they can take to easily and even profitably go green.
As many businesses fail to realize, recycling tends to be drastically cheaper than disposing of waste in landfills, and by giving more businesses the incentive to recycle, Williams says the reach, capabilities, and possibilities inherent in recycle can only increase.
With a background in corporate cost reduction, Darwyn Williams used his keen interest in the potential of recycling for the foundation for his business more than 15 years ago. Knowing that most businesses are over serviced and spend too much on waste disposal and recycling has provided EWS with a business model that has had Williams featured in Inc. 500 and announced as a two time Inc. 5000 winner.
Today, with his business model for Environmental Waste Solutions centered on utilizing recycling to its fullest, Darwyn Williams believes he has "helped budding small business owners with the ambition to succeed take control of their lives and make a difference in their communities at the same time".
According to Williams, what's unique about EWS the partnership between EWS and affiliates, who receive training from the company and are then free to grow their own independent businesses. This allows their clients to "reclaim money from waste streams they never knew were wasting them so much money." To expand on a novel concept, Williams highlights the key to his plan for Environmental Waste Solutions, "affiliates then split those savings with their clients--It's a win-win for everybody, the client, the affiliate, and the environment."
Founded in 1995, by Darwyn Williams,Environmental Waste has enabled ambitious small business owners to make millions helping businesses across the country save millions by scrutinizing waste streams that slowly cost them significant amounts of money. For more information, visit http://www.environmental-waste.com.
# # #