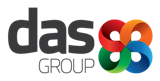 It is amazing and exciting when you are recognized for your work - CEO of DAS Group Karen Korner
Hollywood, FL (PRWEB) March 08, 2012
The DAS Group of Hollywood, Florida is proud to announce they are the winning recipients of five prestigious ADDY Advertising Awards for 2011-2012. The Ft. Lauderdale– West Palm Beach ADDY Awards event was held on March 2, 2012 at the Cinema Paradiso in Ft. Lauderdale, Florida, and is the biggest competition in the two county area for our local advertising industry. Nationwide ADDY awards attract over 50,000 entries each year and the two gold ADDY awards will be competing next on the regional level.
DAS Group has been an industry leader in creative interactive marketing strategies connecting buyers and sellers in multimedia applications since 1980.
DAS Group's 2011-2012 Addy Awards were for logo design, two business to business websites, a consumer website, and one mobile website.
The following Five DAS-Group ADDY awards were as follows:
2011-2012 GOLD ADDY - ELEMENTS OF ADVERTISING – LOGO
"2011 DAS Group Logo" – DAS-Group
2011-2012 GOLD ADDY - INTERACTIVE MEDIA
"2011 Tilson PR Website" – Tilson PR
http://www.tilsonpr.com
Websites, B-to-B HTML
2011-2012 SILVER ADDY - INTERACTIVE MEDIA
"2011 Green Pest Solutions" – Green Pest Solutions
http://www.greenpestsolutions.com
Websites, Consumer HTML
2011-2012 SILVER ADDY - INTERACTIVE MEDIA
"2011 Flohawks Website" – FloHawks Inc.
http://www.flohawks.com
Websites, B-to-B HTML
About DAS Group:
DAS Group is a directional marketing company specializing in custom application and web development, mobile websites, online reputation management, interactive advertising, search engine marketing and local search engine placements, recruitment advertising, and national yellow pages. If you are interested about more information about DAS Group, please contact us at (954) 417-1228 or sales(at)das-group(dot)com