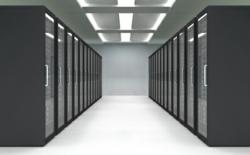 The alignment will provide the most complete picture available of operations — covering performance, availability and log management — in a fraction of the normal setup time, and with no infrastructure to own or maintain.
Santa Barbara, CA (PRWEB) June 28, 2011
LogicMonitor, the leading provider of SaaS-based data center monitoring, and leading cloud-based log management company, Loggly, today announced a partnership between their respective monitoring services for monitoring applications and infrastructure. The alignment will provide system admins, app developers, and management with the most complete picture available of operations — covering performance, availability and log management — in a fraction of the normal setup time, and with no infrastructure to own or maintain.
LogicMonitor watches over the health of network, servers, applications, and storage, and notifies engineers of performance issues before they impact business. It is one of the few monitoring services delivered from the cloud that's capable of monitoring the entire data center infrastructure from a single pane, making it easier for engineers to pinpoint the cause of performance issues.
Loggly's cloud-based log management service enables application developers and operations engineers to store, search, analyze, archive and alert on their logs with a minimal amount of setup and maintanence. Loggly's service simplifies application debugging, troubleshooting, and alerting and at the same time provides customized application capabilities via a rich set of APIs.
On the impetus for the new cloud partnership, LogicMonitor founder and CEO Steve Francis says, "LogicMonitor and Loggly each provide different, yet complimentary pieces of the puzzle that are required by operations teams to better understand and make decisions about their applications and infrastructure. Since we're both one of the only ones delivering monitoring services from the cloud, a partnership made good sense."
Loggly founder and CEO Kord Campbell says "With LogicMonitor and Loggly's operations management platforms, devops teams can become lean, mean and highly responsive when it comes to debugging, troubleshooting and alerting on their applications. Together we will be arming organizations with real time data for operational and business intelligence. We're thrilled to be teaming up with fellow operational visionaries like LogicMonitor!"
A free trial of LogicMonitor is available at http://www.LogicMonitor.com. A free trial of Loggly is available at http://www.Loggly.com.
About LogicMonitor:
LogicMonitor LLC is a leading provider of SaaS-based monitoring software for physical, virtual, and cloud-based IT environments. Headquartered in Santa Barbara, California, LogicMonitor was founded by a team of data center managers and technology experts dedicated to making data center monitoring simple. The company is a NetApp, VMware, and Citrix technology partner, and was the recent recipient of the Best of SaaS Showplace (BoSS) Awards for delivering outstanding business value with a Software-as-a-Service (SaaS) solution. LogicMonitor was also recognized as one of the top network monitoring solutions by TechRepublic, a leading online resource for IT professionals. For more info, visit Logicmonitor.com or call (888) 41LOGIC.
About Loggly:
Loggly is a leading provider of a Log Management in the Cloud platform for log management and data analysis. Founded in 2009, Loggly's cloud-based service enables users to monitor, debug and troubleshoot their IT infrastructure, applications and business processes to generate actionable results. The cloud service approach helps organizations decrease infrastructure cost and increase productivity. The Loggly platform helps developers search, monitor and analyze data from multiple sources, both from traditional on-premise and cloud-based origins, through a single user interface. Loggly's open architecture enables application developers, operations engineers and analysts to build apps on top of the platform expanding the benefits and consumption of log data throughout the entire organization. Loggly is headquartered in San Francisco and is backed by True and Trinity Ventures. For more information visit Loggly.com.
###