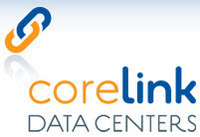 CoreLink Data Centers recognizes the value our partners play in helping us extend our service offerings to new customers seeking high quality data center solutions
Mount Prospect, IL (Vocus) September 16, 2010
Data center service provider, CoreLink Data Centers, is excited to announce the new CoreLink Channel Partner Program. This partner program offers two unique and beneficial partnering opportunities for businesses selling or referring CoreLink's data center services to their customers.
"CoreLink Data Centers recognizes the value our partners play in helping us extend our service offerings to new customers seeking high quality data center solutions," said Rick Crutchley, Vice President Channel Sales of CoreLink Data Centers. "This newly launched program has the committed resources and senior management support to ensure its ongoing success for the Channel Community and industry in general."
The CoreLink Strategic Agent Partner Program provides our partners with the opportunity to expand and strengthen their offerings to prospective clients by including the co-location and data center services of CoreLink. The program delivers on-going channel support and resources to agent partners. It enables partners to deliver additional value to their customers while also earning significant commissions for bringing new businesses to CoreLink.
The CoreLink Referral Partner Program offers our referral partners the opportunity to receive generous commissions for referring sales opportunities that become CoreLink customers. This program rewards partners for submission of referral leads to CoreLink's direct account managers, who are then assigned to close the sale. Referral partners are not required to commit any additional time or resources after making the initial referral.
Interested strategic agents and referrers can apply or submit leads using CoreLink's new online registration tools. These online tools streamline the submission process and provide quick and easy turnaround and improved tracking. Interested parties can also contact CoreLink Data Centers directly at 866-435-2375.
CoreLink offers data center services from five facilities located in Seattle, Phoenix, Chicago, and Las Vegas. As a co-location provider and enterprise hosting company, CoreLink provides highly secure, environmentally controlled facilities with multiple layers of electrical and mechanical redundancy.
CoreLink Data Centers offers all sized businesses, from large multi-national enterprises to small and medium sized businesses, the flexible co-location solutions and expert data center services they need to maintain their critical IT infrastructure.
CoreLink Data Centers customers receive the following benefits:

Guaranteed uptime for mission critical applications
The ability to scale without being concerned with infrastructure constraints
Lower capital and maintenance expenses driven by a reduction in internal infrastructure needs
A decrease in operating expenses due to outsourcing facility management
Peace of mind knowing CoreLink's "state-of-the-art" data center supports their critical and customer facing IT infrastructure.
About CoreLink Data Centers
CoreLink is a leading provider of critical infrastructure services delivered on a "state of the art," robust and environmentally friendly technology platform. By leveraging co-location data centers in Chicago, Seattle, Phoenix, and Las Vegas with access to massive and diverse network connectivity, CoreLink delivers small, medium and large enterprise customers and service providers with high quality and uniquely agile, data center services. CoreLink's focus on aligning customer needs with the proper solution, combined with a relentless focus on service, provides the scalability and peace of mind all businesses require from a data center provider.
For additional information regarding CoreLink Data Centers, its locations, data center services or new partnership program, please visit http://www.corelink.com or call 866.435.2375.
###