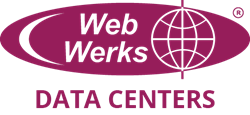 "Web Werks is extremely delighted to build an alliance with FissionCloud, together we can reach a large audience and strengthen our customer entered initiatives. Not only can customers backup a single server but an Entire Datacenter to Web Werks,"
(PRWEB) March 01, 2016
They have already announced the Build Your Own DRaaS (Disaster Recovery as a Service) for the partners and have outlined a long-term relationship to make it a great success. The core potentiality of this tie-up prevails in the extent of multi-tenant featured products and cloud solutions that Web Werks & FissionCloud will now deliver to the masses.
Web Werks will be focusing on developing a strong data center infrastructure to ensure availability and Disaster Recovery (DR) at any given point in time while FissionCloud will be dealing with delivering Backup/Business Continuity & DR as a single stack solution in the Web Werks datacenter. The Solution ensures the backups are stored in a highly secured data center on secure 256 bit AES encrypted storage environment. Web Werks engineers watch and manage the DRAAS and are available to help the customer backup, test and recover reliably in under 15minutes. Web Werks will even help you plan the Business Continuity Planning - BCP Strategy where customers can use the Work Area Recovery and MOVE into the data center WITH their DATA.
"Most customers consider data backup as disaster recovery but it actually is only a piece of it. Whether it's Failing Hardware, Floods, Fire or simply a MISSING Computer. The estimated cost of Downtime can be HUGE. We know that Speed of Recovery is critical and every second counts. Customers don't need to rely on unreliable and slow backup media. Web Werks and FissionCloud makes DR not too TECHNICAL for the layman and not too time consuming for the technician. No Capex in EXTRA duplicate Standby Servers or Hardware Cost with a Reliable, Quick and Predictable recovery," said Nishant Rathi, co-founder of Web Werks. Adding, "As soon as the server, desktop or laptop is lost the client can simply press the PLAY button and within 3-15 minutes you are running the same in the Web Werks Datacenter Cloud. This technology solution from Web Werks allows the customer to meet his Recover time Objective and Recovery Point Objective without breaking a sweat."
As a first step towards the successful tie up, Web Werks & FissionCloud have already sponsored ISODA & ASIRT associations partners Techdays and besides, organized a specific partner event to train the partners and plan a joint go to market. Mutually, they also aim to do an exclusive partner's end customer event to demonstrate the products and services starting from February 12th, 2016.
About Web Werks India Pvt. Ltd
Web Werks is an India-based TIER IV Data Center Service Provider with 5 carrier neutral data centers in India and USA. Started in 1996, Web Werks has served several Fortune 500 companies with successful projects in the areas of Web Hosting, VPS Hosting, Colocation Services, Dedicated Servers, Cloud Platform and Disaster Recovery Services.
About FissionCloud
FissionCloud is an independent software vendor engaged in the business of cloud migration and providing cloud technology based backup, disaster recovery, and business continuity solutions. Based out of Mumbai & Bangalore. R & D facility and Global Support Center in Bangalore. Additionally, it also has regional sales offices and resellers network in Dubai (UAE), Singapore, Europe and the USA. The company has already filed and received USPO patents for its platform for Cloud Migration, Business Continuity & Disaster Recover. The company has developed a single integrated platform that allows for both block level and file level backups of the server/desktop with flexible deployment on-premises or public cloud.