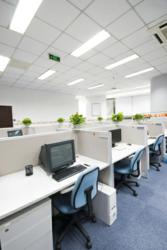 "The goal is to turn data into information, and information into insight."
- Carly Fiorina
Bangalore, India (PRWEB) May 28, 2013
Over the last few years, DataEntryOutsourced.com has expanded rapidly to acquire a competent workforce, enhanced infrastructure, advanced technology and innovative quality processes that have been instrumental in delivering more than 750,000 hours of quality service.
Starting out as a small data entry outsourcing firm, the company has strived for constant growth and has been able to establish itself as a trusted name in Data entry, data processing, data conversion and e-Publication and more. With the growing demand for data entry outsourcing services from clients all over the world, Data Entry Outsourced has been able to deliver quality with consistency in the last 10 years to reach an astounding figure of more than 750,000 hours of quality service this May. Located in Bangalore, with delivery centers in other tier 2 cities in India, the company has more than 100 highly experienced data professionals who are equipped with state of the art infrastructure and advanced technology to provide consistent and client satisfactory services.
With greater competition there has been a paradigm shift in the way businesses have viewed data handling process. Increased demand on core management functions implies that businesses prefer to outsource data entry, processing and conversion services to specialized firms. Currently the company offers specialized data entry outsourced services that include online and offline data entry, E-Book data entry, data capture, extraction, processing and enrichment along with document management and directory services. It has also expanded in the field of data processing by delivering high-quality data mining, cleansing and processing activities for various fields. Advanced functions such as HTML, XML, SGML, PDF and book conversion are other key strengths of Data Entry Outsourced.
Apart from data entry outsourced services, the Bangalore based company has also made forays into the rapidly emerging field of e-Publications. With the increased usage of tablets as a convenient platform, e-Pubs are the way forward. The senior manager of Data Entry Outsourced said, "e-Publication requirements are on the raise because more and more publishing houses are moving from traditional publications to digital formats." The company is one of the pioneers and leading players in the arena with cutting-edge technology that promises to match any complex requirements in e-Publications.
Data Entry Outsourced has been constantly evolving into new and emerging services with focus on quality and deadlines for ensuring highest degree of customer satisfaction. With services such as data entry outsourcing, data conversion, data processing, e-Pubs, OCR, Indexing, catalog management and scanning, the company has come a long way in the last 10 years.
The completion of 750,000 hours of service to clients as varied as manufacturing firms in Canada, E-retailers in Amsterdam, Publishing houses in Sydney and Accounting professionals in Massachusetts bears testimony to the commitment that is a hallmark of Data Entry Outsourced.
A data management solution to every client is the key differentiator to this company which explains its varied size of clients; clients experience some simple solutions worth USD 2000 while some over a USD 100,000 annually. A good mix of practicality and professionalism, that's needed in todays outsourcing scenario where 'one size' does not fit all.
Data Entry Outsourced, Bangalore is one of the leading outsourced providers in data entry, data conversion, data processing, and e-pub services in India catering to a huge global client base. It provides comprehensive solutions for varying business needs of startups as well as established corporate.
For more information visit official website: http://www.dataentryoutsourced.com/.