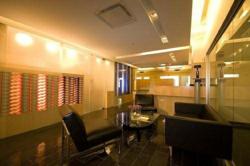 Lost data often translates into a lost business opportunity
New York, NY (PRWEB) May 24, 2012
Helping more New York businesses and individuals recover and restore important data, NYC Data Recovery Services recently opened a new office at 373 Park Avenue South previously held by Campari. Now offering free consulting to help clients prevent future data loss and hard drive issues, the company, a subsidiary of Congi Enterprises, is expanding its operations with the new location.
NYC Data Recovery Services specializes in various types of data recovery for small to large businesses including government agencies, banks, colleges, doctor's offices, law firms and individuals, boasting a 97 percent success rate on previous data recovery services.
"We recognize that data is the backbone of every organization. Loss of important data can be absolutely crippling to a business, so our service is designed to rescue companies in need of immediate data restoration and provide tips to help prevent these types of issues in the future," said Mark Congionti, branch manager of NYC Data Recovery Services.
In particular, NYC Data Recovery Services provides hard drive recovery, server recovery, deleted files recovery and more in cases of mechanical failure, and water, fire or electrical damage. With a "no data, no charge" policy, NYC Data Recovery Services also provides a guarantee of confidentiality. Hours for the new New York office are Monday through Friday, 9 a.m. to 5 p.m. and client supports hours are around the clock 24/7.
"Lost data often translates into a lost business opportunity, and no matter what type or amount of data is in jeopardy, NYC Data Recovery Services uses recovery methods and strategies that ensure the highest probability of recovery and safety, so business owners can breathe easier," Congionti added. "After data is recovered, the number one question we hear is, 'how can I prevent this from happening again?' That's why we're now offering free consulting to help our clients preserve their data for the long term."
About NYC Data Recovery Services
This is Congi Enterprises second data recovery location, the first being CT Data Recovery Services of Hartford, Connecticut founded by Victor Congionti. NYC Data Recovery Services utilizes proven data recovery methods and resources that have resulted in more than 15 years of successful cases and satisfied clients. We keep all cases confidential to respect your privacy throughout the process. With qualified professionals and exceptional customer service, our trained professionals can manage all of your New York City based data recovery needs. For more information, please visit http://www.datarecoverynycny.com/