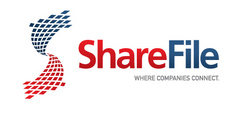 Even during this time of economic uncertainty, ShareFile hasn't neglected its core mission and we have remained focused on providing our customers with the services and solutions they need, with the highest level of support and attention they deserve
Raleigh, NC (Vocus) November 9, 2010
ShareFile, a leading provider of secure file transfer and full-featured virtual data room solutions that enable companies to exchange large and/or confidential business files, today announced it is a recipient of the Triangle Business Journal's "Fast 50" award. The company ranks seventh on the 2010 list of 50 of the fastest growing private companies in the Raleigh-Durham area. The Fast 50 winners were selected and ranked based on revenue numbers analyzed by PricewaterhouseCoopers.
"Even during this time of economic uncertainty, ShareFile hasn't neglected its core mission and we have remained focused on providing our customers with the services and solutions they need, with the highest level of support and attention they deserve," said Jesse Lipson, chief executive officer, ShareFile. "By making customer service a priority we have been able to keep churn low, attract new customers and positively impact the bottom line. All while continuing to build and improve upon our offering. The recognition we've received this year is a testament to this philosophy and the dedication of our client services team."
Founded in 2005, ShareFile provides specialized software solutions for any type of business that needs to transfer large files or sensitive data. In the last five years, the company has experienced significant growth, achieving 1.5 million users by September 2010 as well as being named to the 2010 Inc. 500 list of America's fastest-growing private companies. By focusing exclusively on business users and offering secure, custom branded file transfer and high-touch customer support, ShareFile continues to establish itself as one of the industry's leading business solution providers.
For more information on ShareFile's ranking, please visit the following: http://www.bizjournals.com/triangle/print-edition/2010/11/05/7-sharefile.html.
About ShareFile
ShareFile is a leading provider of web-based tools that allow companies to exchange business files with clients, partners, and colleagues easily, securely and professionally. Unlike an FTP site, ShareFile can be accessed using any standard web browser and does not require software installation or training. The Company has more than 1.5 million users across 120 countries and provides business solutions to more than 50 different industries including accounting, advertising, legal, graphic design, consulting, health care and engineering. Headquartered in Raleigh, North Carolina, ShareFile was named to the 2010 Inc. 500 list of America's fastest-growing private companies, and is a 2008 Winner of CNET's WebWare 100 for file storage and security. For more information on secure file transfer and virtual data room solutions, please visit the company's website at http://www.ShareFile.com.
# # #