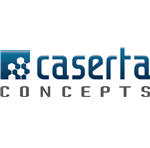 Healthcare industry set to benefit from data warehousing and BI use
New York, US (PRWEB) September 10, 2012
Read the full article here: http://bit.ly/NQeeRv
The healthcare industry is rapidly evolving and providers and payers are finding that data analytics is becoming an essential tool.
Insurers and healthcare providers – from large hospitals to small local clinics – are collecting more and more data as a result of mobile medical devices and the growing use of electronic records and healthcare CRM. The question of what to do with this data has become a hot topic and healthcare providers are discovering what many healthcare payers already know: that data analytics is an essential tool.
Erik Laurence, Vice President, Sales & Marketing at Caserta Concepts, a data warehouse consultancy with expertise in the healthcare industry, explains, "Providers are beginning to realize the efficiencies that tools like data warehousing can bring. This is expected to increase as healthcare reform pushes for an even more efficient and transparent approach to healthcare provision and a growing regard for accountability."
The changing face of healthcare and access to data through industry data warehouse provision has helped payer organizations level the playing field, balancing the power once held solely by pharmaceutical companies. This access to data is now beginning to help healthcare provider organizations as well. By analyzing patient data and making it accessible through a data warehouse, providers can use the information to make better clinical and operational decisions.
Data analytics can help to reduce the number of repeat visits from patients by identifying trends and recurring issues. Opening hours and staffing levels can be determined and improved based on data collected from patients. By tying the CRM to an enterprise data warehouse (EDW driven CRM), patient records can be consolidated, easier to search and made more actionable. This leads to an improved and better coordinated standard of care while helping save time and reduce costs.
One clinic that is adopting a new approach to data collection and organization is the Washington-based, 12-location Everett Clinic. Speaking to Healthcare IT News, its chief information officer, Becky Wood, explained: "Now that more physicians are on electrical records we can start looking for data in more consistent formats. What will be really powerful is when vendors begin integrating analytics applications into workflow – that's where it's most useful."
She added that she has now hired a dedicated business intelligence administrator and "can now say the words 'data warehouse' without being shunned."
Working with a healthcare data warehouse consultancy like Caserta Concepts – which has an unrivaled level of experience and expertise in designing and implementing data warehouses for the healthcare industry – brings huge benefits. Implementing data warehouses and using BI techniques to gain value from data can help everyone in the healthcare industry to improve patient care, reduce costs, increase efficiencies, improve customer service and make the very most of the data being generated.
However, providers can't afford expensive data warehousing mistakes and data quality and accuracy are never more vital than when working in healthcare. This is why Caserta Concepts specialists build data quality checkpoints into their designs and work to help healthcare clients learn to use their data to gain a competitive advantage.