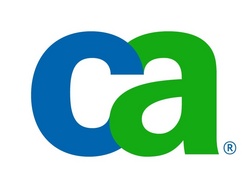 Effectively managed IT is central to the success of any organization, especially in today's challenging economic climate
ISLANDIA, N.Y. (PRWEB) October 7, 2008
CA offers one of the industry's broadest set of IT management and governance solutions, without a hardware or services agenda. By combining leading technology, industry expertise, integration across heterogeneous environments on distributed and mainframe platforms and a global partner ecosystem, CA helps customers to govern, manage and secure IT.
EITM and Governance Solutions for Better Business Results
One new data center automation solution tuned for today's virtualized environments, plus nine enhanced EITM and Governance solutions help customers derive greater business value from their IT investments through better managed data centers, infrastructure, applications, services and information resources. Integration across CA solutions, and integration of those solutions into today's heterogeneous environments, allows customers to gain rapid time to value and better leverage their existing assets. Data Center Automation New CA Data Center Automation Manager r11.2 is a breakthrough solution for comprehensively managing both physical and virtualized data center resources and systems. CA Data Center Automation Manager uniquely combines a rules-based policy engine and a rich set of IT performance management and configuration data from systems and applications, powering intelligent, informed automation decisions. CA Data Center Automation Manager improves the speed of service delivery, supports application configuration and availability, optimizes the value of virtualization and supports Green IT initiatives. CA Data Center Automation Manager integrates with numerous CA products, including CA AutoSys Workload Automation, CA NSM, CA Service Desk, and CA Wily Introscope. Infrastructure Management CA NSM r11.2 provides comprehensive service availability management through an integrated view of events and alerts across physical, virtualized and clustered systems, whether distributed or mainframe. The product is designed to support IPv6 and includes expanded platform support and enhanced integrations with third party and CA solutions such as CA Advanced Systems Management and CA Data Center Automation Manager, among others. A new version of CA Network Management is a fully integrated solution for seamless network performance, service, fault and configuration management. Significant enhancements to CA eHealth Network Performance Manager r6.1 (NPM) and CA SPECTRUM Network Fault Manager r9 (NFM) enable organizations to improve the efficiency of managing their network and better support business services. The solution features enhanced integration with CA CMDB, CA Insight Database Performance Monitor, CA Wily Introscope and is designed to support IPv6. CA Insight Database Performance Monitor (DPM) r11.2.4 maximizes service availability by providing centralized monitoring, collection, and alerting of current and potential database issues across major database vendors on Linux, UNIX and Windows® (LUW) systems. The product is designed to support IPv6 and integrates with CA Advanced Systems Management, CA eHealth NPM, CA NSM, CA SPECTRUM NFM, and CA Wily Introscope. Application Performance Management (APM) The CA Wily APM solution has been optimized to manage the online customer experience and the associated Web applications in large, complex and highly distributed SOA and virtualized environments. The single, integrated solution helps customers ensure that .NET and Java™ Web applications meet business, customer experience and performance goals. The solution, which features CA Wily Introscope r8 and CA Wily Customer Experience Manager (CEM) r4.2, is designed to support IPv6 and integrates with CA Data Center Automation Manager, CA NSM, CA Service Desk, CA Service Metric Analysis, and CA SPECTRUM NFM. Service Management CA Software Change Manager r12 helps organizations better manage and control globally distributed software change initiatives, from change request to code release. By integrating CA Software Change Manager r12 with CA Clarity, CA Service Desk Manager and CA Software Delivery, CA offers customers the ability to streamline software and operational change management processes and respond to changing business conditions more quickly. The new release of CA Software Change Manager r12 is designed to support IPv6 and includes more than 200 process and functionality enhancements such as a completely new developer's interface and modern development environment. Integrated software change and build management are designed to result in higher quality applications and faster deployment cycles. Information Governance The latest version of the CA Information Governance suite includes the new Discovery and Retention Manager module that helps organizations to proactively retain and dispose of the right information to reduce volume, optimize discovery for greatest efficiency and relevance, and limit outside legal review costs by producing only highly relevant information. The CA Information Governance Suite, which includes CA Records Manager 12.5 and CA Message Manager 12.5, is designed to help customers proactively and consistently manage vital digital and physical records across repositories, with policy-driven controls that help mitigate risk and provide for better litigation preparedness. CA Records Manager, the first records management product to receive US DoD 5015.2 v3 certification, is now also the first system to receive paired certifications for Microsoft SharePoint and other leading document management systems under the new standard. Supporting Quotes
"Elavon manages one of the most important customer interactions—payments—for more than one million merchants worldwide," said David Brattain, senior vice president of Systems, Enterprise IT Management and Production Support at Elavon. "With the many CA solutions we have deployed, we are able to leverage IT not just for efficiency and managing costs, but as a strategic business advantage. With tools like CA Data Center Automation Manager, we can be much more agile and launch new business applications more quickly, while making better use of our assets and supporting our data center consolidation strategy. And, the integration across CA products and across our environment means we are able to derive even more value." "More than ever, IT needs to support the business with flexible, cost-efficient service delivery and support," according to Tim Grieser, vice president, System Management Software Research at IDC. "Management software such as CA's EITM and Governance solutions address key requirements including infrastructure management, service management, and automation to help IT align with the business and hold down operational costs while also supporting new growth opportunities." "Effectively managed IT is central to the success of any organization, especially in today's challenging economic climate," said Ajei Gopal, executive vice president of CA's EITM Group. "CA's new and enhanced EITM solutions improve the economics of IT for our customers by giving them the flexibility to adapt to rapidly changing economic conditions and the agility to seize new business opportunities. At the same time, with CA's solutions, organizations can better control costs and manage risk more effectively than ever before." CA World 2008
To learn more about how CA solutions help customers govern, manage and secure IT for greater business value, join the world's largest gathering of CA customers and partners at CA World 2008, November 16-20, 2008, at The Venetian Congress and Sands Expo in Las Vegas, Nevada. Additional Resources
White paper: The Business Contribution of IT: Metrics that Matter Forrester Research White Paper: Managing IT in Tough Economic Times Forrester Research Report: IT MOOSE Management—20 Best Practices About CA
CA (NASDAQ: CA) is the world's leading independent IT management software company. With CA's Enterprise IT Management (EITM) vision and expertise, organizations can more effectively govern, manage and secure IT to optimize business performance and sustain competitive advantage. For more information, visit http://www.ca.com.
Subscribe to CA
CA Advisor IT Management Newsletter CA Press Releases CA YouTube Channel CA Podcasts CA Blogs Tags
CA, CA, Inc., Computer Associates, EITM, Enterprise IT Management, Governance, Data Center Automation, Infrastructure Management, Application Performance Management, Service Management, Information Governance
Share
del.icio.us, digg, reddit
Trademarks
Copyright © 2008 CA. All Rights Reserved. One CA Plaza, Islandia, N.Y. 11749. All trademarks, trade names, service marks and logos referenced herein belong to their respective companies. Linux is a registered trademark of Linus Torvalds in the United States, other countries, or both. UNIX is a registered trademark of The Open Group in the United States and other countries. Microsoft and Windows are either registered trademarks or trademarks of Microsoft Corporation in the United States and/or other countries. Java is a trademark or registered trademark of Sun Microsystems, Inc. or its subsidiaries in the United States and other countries.