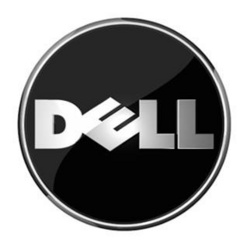 In today's economic environment, Data Center Optimization Services enable customers to multiply their computing capacity, without incurring the large-scale capital expense of building new data centers, while reducing energy consumption
ROUND ROCK, Texas (PRWEB) December 2, 2008
The News:
By applying best practices in data center design, layout and configuration, Dell can help customers improve productivity and energy efficiency to expand capacity in existing facilities and help avoid the significant capital expenditures required to build a new data center. This announcement is in conjunction with research published today and the concept of the "Hidden Data Center." Dell's approach is globally consistent and standards based. With Dell Data Center Optimization Services, Dell can help customers identify opportunities to reduce energy costs by up to two-thirds. Data Center Optimization Services:
Data Center Optimization Workshop addresses the energy, capacity and cooling issues facing customers with practical, expert advice on how to bring efficiency to the current data center environment. Dell provides customers with specific actions designed to simplify and save in the data center. Power and cooling capacity are two driving factors in the need for data center optimization. The Energy Smart Data Center Assessment analyzes existing power and cooling capacity and practices to find inefficiencies, including the use of Computational Fluid Dynamics modeling. Customers get clear and actionable recommendations to help meet expanding computing requirements without exceeding existing power and cooling limitations. An Energy Smart Data Center Assessment can cost as little as $25,000, depending on the size of the facility and requirements. Data Center Conceptual Design is an estimated three- to 12-week engagement to help refit and optimize an existing facility, or design a new data center to meet an organization's growing needs. The hands-on work sessions present options for an informed technology solution based on priorities, constraints and budget. The deliverables include conceptual drawings, bill of materials, budget estimates and a project schedule, as well as an executive presentation of the design concept. Data Center Consolidation and Migration engagement helps customers manage the risk and complexity of migrating hundreds or thousands of servers and applications – from planning and design to the complete installation of new or existing systems. The service includes complexity analysis, current state discovery and analysis, future state architecture, and a program for transformation. Through consolidation and migration, companies can reduce the number of data centers they need to run the business. Storage Consulting from Dell enables customers to optimize, manage and implement storage infrastructure. Dell can also help customers consolidate storage, plan for disaster recovery and optimize backup environments to best use the data center space. Consolidation can help decrease total storage costs. Virtualization Consulting from Dell can help customers consolidate servers to expand IT capacity without requiring the build out of new data centers. Dell helps customers adopt virtualization best practices by assessing potential in their environment, then designing, planning and implementing end-to-end virtualization solutions. Dell can also streamline and automate the physical to virtualization migration process and implement the complete transformation. Through virtualization, customers can run fewer servers to save on hardware and energy costs. Quotes:
"A majority of data centers were built during the dot-com boom and are reaching their 10-year lifespan, so it's no surprise that many companies are hitting a wall when it comes to data center capacity," said Dr. Albert Esser, vice president of Power and Infrastructure Solutions at Dell. "Dell is helping businesses address this challenge in a cost-effective way by enabling them to get more out of their existing data center environment." "In today's economic environment, Data Center Optimization Services enable customers to multiply their computing capacity, without incurring the large-scale capital expense of building new data centers, while reducing energy consumption," said Tim Webb, director, Global Infrastructure Consulting Services at Dell. "By doing much more with less, customers can reduce operational costs while still providing more value to the organization." "The Dell Consultants presented a design for a modern data center with virtualized applications and high-density servers, and they explained how that design could help reduce power and cooling," said Mark Trocino, chief information officer at DeKalb Medical Georgia. "We also discussed the benefits of virtualization in our overall disaster management plan. We liked what we heard." Additional Information:
Dell Data Center Capacity Planner
Dell Energy Efficiency
Simplify IT
Key Words:
Dell, green IT, data center, power and cooling, data center power, data center cooling, data center optimization, energy efficiency, energy consumption, infrastructure, IT productivity, data center productivity, data center capacity, software, services, virtualization, utilization, energy costs, environment, green data center.
About Dell
Dell (NASDAQ:DELL) is the leading technology provider to commercial enterprises around the world.