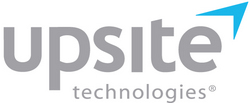 It's toolless! You can leave your screwdriver at home.
Santa Fe, NM (Vocus) January 26, 2009
Upsite Technologies®, a leading developer of energy-efficient, high-availability solutions designed to optimize a data center's critical physical infrastructure, announces winning the top prize in TechTarget's SearchDataCenter.com infrastructure category for its HotLok® Blanking Panel.
Wrote one judge about the HotLok Blanking Panel, "…everything about the actual design of these panels is innovative." Another wrote, "In this era of combating bypass air and lowering power usage effectiveness, this is nice!" SearchDataCenter.com's independent judges scored products based on the following criteria: ease of integration into existing environments, functionality, innovation, manageability, performance, and value.
Zach Hancock with Instor Solutions, a data center infrastructure value-added reseller, wrote, "It's toolless! You can leave your screwdriver at home."
The HotLok Blanking Panel snaps in to 1U and 2U IT equipment cabinet openings, providing a more than 99.97 percent effective seal with its highly engineered cantilevered sealing vanes. A tool-free product with ergonomic finger grips, the HotLok Blanking Panel prevents equipment exhaust air or hot-aisle air from migrating to the conditioned air-intake stream at the front of the cabinet. The Blanking Panel is also offered with the Upsite® Temperature Strip (which won SearchDataCenter.com's 2007 Product of the Year Award in the data center cooling category) to help monitor at a glance the air-intake temperatures in the cabinet.
Ken Brill, founder and CTO of Upsite Technologies, recently honored in London with The Datacentre Leaders' Outstanding Lifetime Contribution to Industry Award, is one of the main engineers behind the HotLok Blanking Panel. He says, "We're thrilled to have HotLok solutions named the 2008 Product of the Year in the infrastructure category. The data center industry needed a universal solution for any rack that didn't kill your fingers while installing it. It uses positive sealing to prevent hot air recirculation and the Temperature Strip for inexpensively monitoring computer room temperatures. The HotLok product is a simple, elegant, tool-less data center solution that instantly recovers wasted cooling capacity and saves energy dollars."
Independent studies show that unsealed cabinet openings can create IT equipment air-intake temperatures that exceed the ASHRAE-recommended maximum of 77°F. HotLok Blanking Panels help deliver cool, conditioned air to the upper one-third of the cabinet, typically the hottest area and most prone to equipment failure.
About Upsite Technologies
Upsite Technologies, Inc. develops energy-efficient, high-availability solutions specifically
designed to optimize a data center's critical physical infrastructure and ensure site reliability, flexibility, and uptime. Upsite is an ENERGY STAR Service and Product Provider Partner.
As the leading innovator of engineered sealing solutions, Upsite continues to research and develop products and services to complement and enhance the already extensive lines of KoldLok® and HotLok® products and KoldWorks® services. Our inventions optimize thermal load capacity, improve equipment reliability, target hotspot remediation, reduce intermittent equipment failures, minimize bypass airflow, and diminish the capital costs associated with installing additional cooling equipment.
Upsite's well-engineered solutions are employed by data centers worldwide to help reduce energy and operating costs, while improving reliability. Upsite's products and services currently optimize more than 25 million ft2 (2 million m2) of data center space. Visit upsite.com for more information.
About SearchDataCenter.com
SearchDataCenter.com guides IT managers through the decision making and evaluation process they face when making key business choices for their corporate data centers. SearchDataCenter.com offers strategic and practical information on designing, maintaining, furnishing, staffing and running the enterprise data center, focusing on every aspect of the data center, including systems management, disaster recovery and backup, server consolidation strategies and more.
SearchDataCenter.com is part of the TechTarget network (http://www.techtarget.com). TechTarget publishes integrated media that enable information-technology (IT) marketers to reach targeted communities of IT professionals and executives in all phases of the technology decision-making and purchase process. Through its industry-leading Web sites, magazines and conferences, TechTarget delivers measurable results that help IT marketers generate qualified sales leads, shorten sales cycles and grow revenues.
Contact:
Cullen Curtiss
505.946.3457
# # #