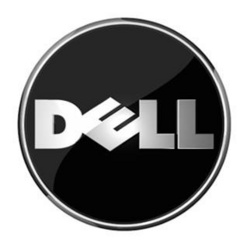 Hyper-scale computing environments – where infrastructure deployments are measured by up to millions of servers, storage and networking equipment – are changing the way organizations are thinking about their data center requirements
ROUND ROCK, Texas (PRWEB) October 27, 2008
The News:
Microsoft is working with Dell's Data Center Solutions (DCS) division to build-out and power Windows Azure, Microsoft's cloud services operating system hosted in Microsoft data centers. Dell developed highly-customized server platforms for Microsoft tailored to their physical facility, operating processes and application workload: Dell's supply-chain expertise and manufacturing infrastructure enables the fast delivery of custom-built, fully-configured rack solutions to support the rapid growth of Windows Azure. Global scale, data center planning and deployment expertise and customized services enable Microsoft to speed deployment, maximize energy efficiency and minimize total cost of ownership. Quotes:
"Hyper-scale computing environments – where infrastructure deployments are measured by up to millions of servers, storage and networking equipment – are changing the way organizations are thinking about their data center requirements," said Brad Anderson, senior vice president, Dell's Business Product Group. "Today's announcement is another example of Dell's innovative approach of working with customers to design and build an infrastructure fully optimized for their hyper-scale computing environments," said Forrest Norrod, vice president and general manager of Dell's Data Center Solutions Division. Additional Information:
Dell Cloud Computing Solutions
Dell Cloud Optimized Solutions
Dell's Designed-to-order Hardware
Dell DCS Project Management
Dell DCS Custom Services
Dell's In The Clouds Blog
Windows Azure
http://www.flickr.com/photos/dell_digital_media/
Microsoft Professional Developers Conference
About Dell
People worldwide can buy Dell online, by phone and in 15,000 stores.