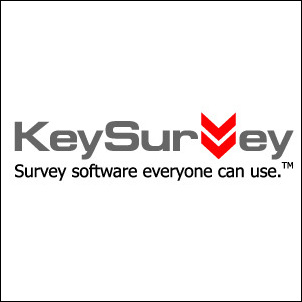 Braintree, MA (PRWEB) April 18, 2007
Key Survey, the leading provider of online Enterprise Data Management Solution announced today the opening of Professional Survey Services, a comprehensive survey services division designed to meet both online and off-line corporate survey demand.
Key Survey CEO Cal Brown said, "As a client-driven company, we have always focused on providing our clients with industry-leading, superior online data collection applications. This new division allows us to ensure that each of our clients' projects, overall, is methodologically sound, especially their surveying instruments."
In response to user demand, Key Survey's new Enterprise Data Management division goes beyond the Company's core software offerings to offer comprehensive survey services that cover nearly all corporate survey needs - both online and offline. The new division will offer a full suite of services, which include:
Survey Scanning - a high-volume, integrated survey scanning solution enables users to capture information easily and accurately or to convert existing paper surveys and paper forms into a digital format, making it much easier to work with.
Survey Design - eliminates the hassle and difficulty of forming customized surveys and makes them look sharp and professional.
Printing, Mailing, Data Entry - easily and quickly print hard copies of customer surveys, send them out to target respondents and then enter the response data as it arrives.
Survey Panels - send the survey to the most desirable people, your target market.
Survey Trainings - helps make customer surveys better to ensure the appropriate results are obtained.
Key Survey has cultivated a strong and qualified team of professionals, and now is pleased to introduce Alan Farias as Director of Professional Services. Mr. Farias has almost twenty years of experience in market research and survey-related business.
Brown continued, "Mr. Farias and his team will help Key Survey to evolve from a comprehensive technology-based business to one that provides complete data collection solutions to even the most demanding enterprise customers. We look forward to working with him to complement our excellent technology with superior service and customer relationships."
Key Survey's new Director of Professional Services Alan Farias, said, "In leading this team, we will not only ensure that each customer survey is written effectively, so that they are both valid and reliable, but also work to ensure that each project is completed efficiently, offering comprehensive services and support unlike any other."
Farias continued, "When clients field their projects with us, they know that they can count on the data they receive in response, and are able to take actionable results based on what they've learned."
About Key Survey
Key Survey, based in Boston, is the technology leader in online forms and survey software. The company provides web-hosted subscriptions for professionals who need to build and deploy sophisticated forms and surveys online. Key Survey's core technology is an information collection utility designed to help companies gather data from any point, through any medium, and disseminate this information across the enterprise.
For more information visit http://www.KeySurveyServices.com
Contact:
Olga Kurilenko
Key Survey
http://www.keysurvey.com
(781) 849-8118 ext. 8020
###