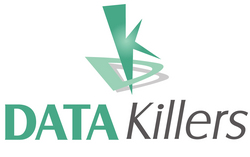 We want to make sure the President-elect knows that there are Federal regulations regarding disposal and decommissioning of electronics gear
Washington, D.C. (PRWEB) January 14, 2009
As the day nears when President-elect Barack Obama must give up his Blackberry, there is still the issue of how to dispose of it in a secure, environmentally-friendly manner that meets Federal regulations for decommissioning and disposal of sensitive communications gear.
In honor of the inauguration, Maryland-based data security and recycling firm Data Killers is offering to wipe and shred the presidential PDA for free. Data Killers' disposal process ensures that the data cannot be accessed and that the resulting scrap and hazardous materials are disposed of in compliance with all local, state and federal regulations. After an electronic device is shredded, Data Killers recycles the residual particles in keeping with its "no-landfill" policy.
"We want to make sure the President-elect knows that there are Federal regulations regarding disposal and decommissioning of electronics gear," said Elizabeth Wilmot, President of Data Killers. "We are happy to offer free disposal of the President's Blackberry—in fact, with our mobile shredder we can even perform the process at the White House. And in honor of the inauguration we are pleased to offer free disposal of any Blackberry on January 20th."
"As part of his inauguration ceremony, we would love to see our new President ceremoniously throw his Blackberry through our shredder to launch his green initiatives and symbolically sever his ties to civilian life," added Ms. Wilmot. "We are shredder ready!"
About Data Killers
Data Killers, a division of Turtle Wings Electronics Recycling a woman-owned, hub-zoned company, holds the federal government contract for shredding and disposal of hard drives and back-up tapes.
For more information:
Elizabeth Wilmot
http://www.DATAKILLERS.com
301-583-8399
# # #