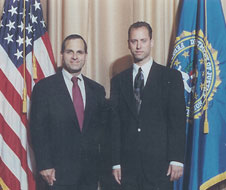 The Billion Dollar a Year credit card companies have a duty to properly safeguard data that can profoundly effect a card user
New York, NY (PRWEB) March 31, 2012
According to various news sources, including CNN, MSNBC, and Fox News, confidential data of more than 10 million credit card users has been breached. The credit card companies are in the midst of alerting the effected consumers, but it is unclear, what remedy if any, the credit card companies will be offering. "Its simply not enough for the credit card companies to just issue you a new credit card, " Jason T. Brown, a lawyer who handles consumer class actions stated. "Your credit score may be lowered by them having to issue a new card, and the companies should have to provide credit monitoring for those accounts that were compromised as well as make changes to be more vigilant in safeguarding your data."
The extent of the breach has not be fully reported, but if it includes consumers' social security numbers, birthdays and mothers' maiden names, consumers may be dealing with a wide spread identity theft issue that will plague people for years to come. The massive credit card breach includes Visa & Mastercard data and may include other major credit card data as well. Forbes has reported that the breach allegedly emanated from a processor known as Global Payments a company that processed over 167 billion dollars of commerce in its last fiscal year. New York Magazine has recently reported that the breach may be linked to taxi companies and parking garages in New York City, but since the investigation is pending that information has not been officially corroborated.
Blau, Brown & Leonard, LLC is a law firm based out of New York, New York that is currently investigating the data breach. You can read about the firm and its accomplishments on their website. Blau, Brown & Leonard, LLC is a nationally renowned firm that handles class actions on behalf of consumers. With millions in recoveries for their clients and skilled, aggressive litigators, the firm has a reputation of pushing hard for maximum relief and pushing the case to trial.
If you were a victim of the credit card data breach contact Blau, Brown & Leonard, LLC for a free confidential consultation. The call to (800) 9100-LAW is free and confidential and there is no fee unless we win your case.