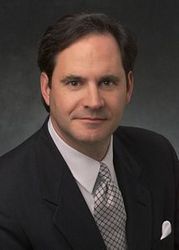 Princeton, NJ (PRWEB) April 27, 2010
DataCede™, a leading P&C operational consulting and outsourced processing firm, has the pleasure of appointing Joseph Zarandona as Chief Executive Officer, beginning May 4, 2010. Zarandona will report to DataCede's investor group and will work out of its corporate headquarters in Princeton, New Jersey.
Mr. Zarandona will set the strategic course for DataCede's specialized niche growth plan. His initial priorities will include leading efforts to attract additional senior executives from the insurance and technology sectors and setting a unique strategic direction and market positioning. He will continue to foster the organization's relationships with key systems providers, while assessing opportunities to grow market share for DataCede's investor group.
Mr. Zarandona is an entrepreneur, investor, and an accomplished, board-level CEO with thirty years of diverse business experience and a documented record of strong, decisive leadership. His considerable industry successes have been forged on the development of unique strategic growth strategies and his talent to read market trends. "Joe has outstanding credentials and instincts and brings his strategic knowledge of our industry combined with his experience in growing profitable businesses from start-up to divestiture," said James Amen, Partner of Philo Smith and Company, a leading independent insurance investment banking firm.
Zarandona is the former President & CEO of AXA Corporate Solutions US, GRE Guardian US, and most recently was the chief executive of Legion Insurance Group's $4 Billion liquidation. Zarandona commented, "DataCede is a startup with highly talented insurance and technology executives with great depth of experience. They have the ability to be the next big powerhouse in the insurance support arena. As our industry begins to embrace the fractional use of leased insurance systems and sheds the costly capital- intensive model of building and maintaining in-house legacy systems, DataCede will be there to meet their needs. Our industry has begun to offload non-core activities that keep expenses high and prevent insurers from competing more profitably. New insurance offshore startups like Ironshore and others are wisely embracing this cost differentiating strategy."
About DataCede
DataCede is a P&C operational consulting and outsourced processing firm offering services and turn-key solutions focused on improving operational efficiencies, cost reduction and maximizing reinsurance recoverables. The company is uniquely positioned to provide comprehensive insurance and reinsurance services that capitalize on a team of seasoned, experienced insurance professionals and a robust suite of fractional use IT systems and tools. DataCede's outsourced solutions are fully configurable and allow clients to grow or contract as business needs change. Headquartered in Princeton, New Jersey, the company also maintains a presence in the Philadelphia and London marketplaces.
###