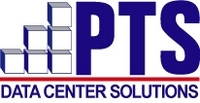 Franklin Lakes, NJ (PRWEB) July 19, 2009
PTS Data Center Solutions, a leading data center and computer room consulting services firm and turn-key services provider, has introduced a comprehensive training series for IT professionals.
PTS' Data Center Education Series provides students with comprehensive, vendor-neutral, module based training led by the data center design experts from PTS. The training series discusses the most pertinent topics in the data center industry, tying in case studies and real world situations to provide the knowledge IT professionals need to understand, operate, manage, and improve their data centers - ultimately reducing operating costs and improving service delivery to users.
The PTS Data Center Education Series comes in two formats: Standard and Custom.
Standard Training Series
The Standard Training Series is a three (3) day in-depth class held multiple times per year at major cities across the United States, Canada, and Europe. In 2009, training is scheduled to take place in New York (September 15-17), Chicago (October 21-23) and Dallas (December 7-9).
The training series covers the following topics:

Fundamentals of Data Center Cooling
Fundamentals of Data Center Management
Fundamentals of Physical Security
Fundamentals of Fire Protection
Fundamentals of Data Center Power
Fundamentals of Data Center Maintenance
Fundamentals of Designing a Floor Plan
Fundamentals of Data Center Cabling
Fundamentals of Energy Efficiency
Priced at only $1,795 per student, the training includes all course materials in addition to a continental breakfast and lunch each day. Additionally if students attend with other colleagues from work, the group will receive a 10% discount.
Visit http://www.ptsdcs.com/educationseries_webform.asp to choose your location and reserve your seat.
Custom Training Format
In the customized training series, PTS will come to your group's desired location (typically your own facility) and present on the topics of your choice. You may choose from any or all of the available topics from the standard 3-day training class to create a truly customized training program tailored to your IT team's specific needs.
In addition, if a group is interested in a topic that they don't see currently offered, PTS will develop the session for only a nominal fee to cover time and material costs.
The Customized Training Series is priced at $15,000 for 2 days or $20,000 for 3 days plus travel expenses. In addition to the training, groups have option to purchase a one-day data center site assessment for $5,000. This assessment will be performed prior to the training in order to allow the training to address issues found in the assessment.
For more information on the Data Center Education Series from the experts at PTS Data Center Solutions, please visit http://www.ptsdcs.com/datacentereducation.asp.
About PTS Data Center Solutions
Founded in 1998, PTS Data Center Solutions is a data center design firm and turnkey solutions provider, offering a broad range of project experience, specializing in designing data centers, computer rooms and technical spaces that integrate 'best-of-breed', critical infrastructure technologies and result in continuously available, scalable, redundant, fault-tolerant, manageable, and maintainable mission critical environments. To learn more, visit the company's website at http://www.ptsdcs.com.
###