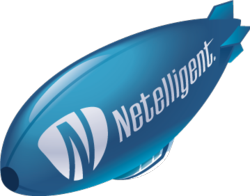 Client demand for global experience and presence continues to extend far beyond the US.
St. Louis, MO (PRWEB) October 09, 2012
Netelligent Corporation, a leading provider of hosted and managed services, recently opened up a data center in Singapore. The investment is part of a move to bolster the company's response to growing market demand of their customers with offices outside the US with specific needs in cloud technologies.
This expansion brings Netelligent to a total of three data centers. The two other data centers are located in St. Louis, Missouri and Denver, Colorado. Adding a data center in Singapore allows Netelligent to give their clients and partners the added service to expand globally with their cloud initiatives, yet still take advantage of the convenience of working with a local technology partner.
"Client demand for global experience and presence continues to extend far beyond the US. Identifying a technology partner who has the global acumen to help navigate the international complexities of data deployment and management can be a very daunting task", says Steve Busselman, Netelligent's Vice President of Sales. "Conversations with our customers start at the "what if" level and quickly result in the defining next steps for deployment. That may sound a bit bold, but for many of our clients who operate facilities internationally, global competition increases at such a fast pace that many of our competitors cannot turn quickly enough to accommodate for the demand in a timely manner. The new norm requires dynamic solution identification and quick, decisive execution for deployment."
The Singapore data center is located in the Jurong East area of the Island. It has a resilient architecture and 700,000 liters of underground fuel storage that enables the site to maintain operations for up to 48 hours in the event of an emergency. Features include diverse points of fiber entry with connectivity options provided by SingTel and StarHub. The power architecture provides the finest environment for companies with the most demanding applications. The building is capable of delivering up to 30MW of power and up to 5MW per floor via its concurrently maintainable 2N design.
About Netelligent
Netelligent's vision is to make technology invisible to the business. Netelligent allows clients to focus on their core business by offloading mature IT services like voice, video, storage and server virtualization. By diluting capital cost that is traditionally associated with investments in IT infrastructure, the business can reclaim its ability to be agile and innovative as opposed to reacting or responding to market conditions. Netelligent is ready to help in determining what model of IT consumption best benefits each client organization, be that procurement for in-house deployment, network management or complete outsourcing to the cloud. Netelligent was founded in 2003 and is located in Chesterfield, Missouri. Additional information about Netelligent can be found through their website at http://www.netelligent.com.
For more Information contact:
Nicholle Rosson
Marketing Coordinator
Netelligent Corporation
nrosson(at)netelligent(dot)com