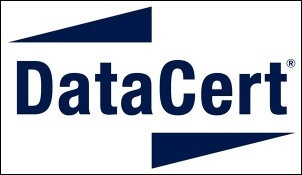 DataCert and Corprasoft share the same business sensibilities
HOUSTON (PRWEB) May 10, 2007
"DataCert and Corprasoft share the same business sensibilities," said Eric M. Elfman, president and CEO of DataCert. "DataCert and Corprasoft both offer top-tier products, market to Fortune(R) 500 law departments and specialize in complex integrations. In fact, seven of the Fortune 500 and eight of the Fortune Global 500 are shared customers. This strategic acquisition will not only benefit the overall legal market but existing customers will gain the expertise of both industry leaders. We are delighted to add Corprasoft to the DataCert family as we drive a new era in legal technology innovation."
DataCert and Corprasoft's customers will benefit from a unique product vision that includes a comprehensive offering of best practices and a seamless integration of two proven products. With this acquisition, DataCert offers law departments a no-compromise capability to effectively manage their business operations.
"DataCert has a proven history of expanding its product portfolio to assist Fortune 500 corporate law departments with business process efficiency and cost management," said Jim Bridges, Corprasoft's president and CEO. "The acquisition of Corprasoft was a natural extension of DataCert's vision and business strategy. In addition to elevating DataCert's status as a legal technology thought leader, the combined company will be strongly positioned for future growth in this high-demand market."
Corprasoft, founded in 1991 by board member Phil Russell and led by Chairman of the Board Carl Sutherland, has long been a guiding force in matter management software innovation. The company released its Windows-based matter management software in 1993 and led the market with the release of the first Web-based matter management solution in 1998.
Corprasoft will maintain its Dallas office and Jim Bridges will continue to lead its operations.
About Corprasoft
Corprasoft, Inc. develops matter management software for in-house legal departments. Founded in 1991 and based in Dallas, the company serves an expanding customer base including corporations, municipalities, universities, non-profit organizations and government agencies. For more information about Corprasoft and Corprasoft Legal Desktop, call 214-691-9400 or visit http://www.corprasoft.com.
About DataCert, Inc.
DataCert, Inc. is the largest and fastest-growing supplier of electronic invoicing and corporate legal spend management solutions. DataCert's products and services provide a substantial return on investment to corporations looking to take control of their outside legal spend. With more than 7,300 customer connections in 110 countries and 57 Fortune(R) 500 clients, DataCert processes in excess of $9 billion of electronic invoicing data on an annualized basis. DataCert is headquartered in Houston with offices in London and Paris. Visit DataCert at http://www.datacert.com for more information.