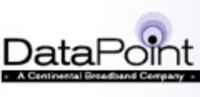 People were really interested in our increased capacity and state-of-the-art equipment
BALTIMORE (PRWEB) January 30, 2008
The Open House was designed to showcase the recently expanded facility which was completed in late 2007 and made more than 2,000 square feet of additional rack space immediately available to customers. It also follows a strong 2007 finish; at the end of 2007 the company had more than 2,500 customers relying on them for collocation, managed services, and connectivity.
Andrew Janoschka, Regional Sales Manager at Hatteras Networks, said, "DataPoint is an ideal partner for Hatteras Networks as they've continuously demonstrated a deep commitment to the business market. We look forward to exploring working together to deliver next generation solutions to the Baltimore market."
Curtis DePass, General Manager at DataPoint agreed that participants were greeted with new information. "The event really helped us do two things - showcase the data center expansion that was brought about by recent customer demand, and provide a point of contact for our industry partners. We did so much in 2007, it was great to host so many people interested in learning more about us and celebrating our success."
Attendees were introduced to information from industry leading companies including Hatteras Networks, LeftHand Networks, NEC and Cisco via informational kiosks located outside the data center, and had the opportunity to win more than $5,000 in prizes including a free month's of service on a new rack within the data center.
Sales Manager at DataPoint, Anthony Estelle, said the facility tours fueled interest in their colocation and managed services capabilities. "People were really interested in our increased capacity and state-of-the-art equipment," he said. "We are already deep in conversations with prospects who attended that plan to take advantage of our expansion."
Features of the DataPoint Data Center Include:
-- Redundant Internal Network Infrastructure
-- Access to 3 diverse fiber rings out of the Data Center
-- Customized co-location space (open or secure cabinets)
-- 24x7x365 on-site monitoring
-- 24x7x365 secure access
-- Multiple UPS auto-failover systems and On-site Diesel Generator (tested weekly)
-- Controlled temperature and humidity with N+2 computer room HVAC units
-- Raised floor environment
-- Fire and lightning suppression
About DataPoint
DataPoint is a facilities-based ISP and data center company delivering Internet, colocation and managed services solutions to businesses throughout the region. These services include traditional high-speed Internet access, an innovative Ethernet Anywhere Internet access product, and point-to- point connections. Other solutions include managed servers, disaster recovery, data back-up and network and managed hosting services out of its carrier class data center with a Network Operations Center manned on-site 24/7. The company delivers personalized customer care, rapid response times, and customized service level agreements. DataPoint is owned by Continental Broadband, which encompasses a growing portfolio of regional Internet and data center businesses. DataPoint's data center facility is located at its headquarters in downtown Baltimore's Tide Point campus at 1050 Hull Street, Baltimore, MD 21230.