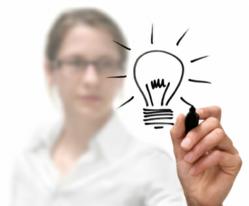 What are the limits of Business Intelligence? What does it take to reap the promise of data science?
Santa Clara, CA (PRWEB) May 18, 2012
Piyanka Jain, President and CEO of Aryng (http://www.Aryng.com) to present "Navigating the Road from Business Intelligence to Data Science: Trials and Triumphs" at this year's Data Science Summit held in Las Vegas May 22-23.
What are the limits of Business Intelligence? What does it take to reap the promise of data science? How will the field change as more business intelligence experts start practicing data science? Learn the tricks of the trade from a leader that has successfully led the transformation for many Fortune 500 organizations. In her presentation, Piyanka will discuss the many aspects of today's Business Intelligence and the approaches that make successful and effective analyses possible.
Join today's academics and business professionals in discussing the current and future direction of data science at Data Science Summit 2012. Representatives from academia, the public sector and multiple other fields will provide their knowledge as they discuss their views and experiences throughout the weekend conference. Whether you are a seasoned data scientist or just curious about getting into the exciting field of data science, Data Science Summit is a great environment to learn and add to your professional toolbox. Utilize this opportunity to take advantage of current and future trends that will enable your business to grow and offer an opportunity to take advantage of the progressing world of data science.
Aryng provides analytics training for business impact covering Predictive Analytics, Business Analytics, Marketing Analytics, Web Analytics and Testing and also offers custom corporate workshops for varying skill levels. Located in Santa Clara, CA, Aryng is empowering business professionals globally to drive impact through data. Seasoned business analyst or aspiring marketer, Aryng offers courses that enable a greater understanding of how to drive decisions based on data.
Piyanka Jain is the founder and President of Aryng. She is a well-regarded industry thought leader in analytics with 10+ years of experience in business analytics. Piyanka speaks regularly at business and analytics conferences across the nation. She most recently keynoted at Predictive Analytics World 2012. When she is not presenting at analytics conferences, she can be found in the class room leading Aryng's workshops.