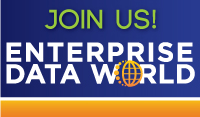 Atlanta, GA (PRWEB) May 01, 2012
John A. Zachman is the creator of the Zachman Framework and author of Framework for Information Systems Architecture. His work is renowned worldwide for its comprehensive ability to help enterprises manage the ever-increasing levels of change and complexity in the modern world. John travels extensively as a teacher, coach, facilitator, and conference speaker. He is also a member of the International Advisory Board of DAMA International.
During the celebration there will be a discussion led by Dr. Peter Aiken, along with John, covering some of the many highlights of his three decades of experience with the Framework and the constant challenges enterprises encounter. The discussion will cover some of John's reflections, important lessons acquired along the way, recent updates, and plans for the future.
John recently completed an interview with DATAVERSITY in anticipation of the celebration. You can read the article at: http://www.dataversity.net/an-interview-with-john-a-zachman-celebrating-30-years-of-the-zachman-framework/
Enterprise Data World is the business world's most comprehensive educational event about data and information management. Over the course of five days, EDW presents a diverse schedule of programming that addresses every level of proficiency, including keynotes, workshops, tutorials, case studies, and discussions. The conference includes over 200 hours of cutting-edge content in a vendor-neutral environment, with specialized tracks that allow you to focus on the data management topics most pertinent to your needs, including all-new tracks on Big Data & NoSQL, Unstructured Data, and Data-driven Business.
The event will be held at the Omni Hotel at CNN Center in Atlanta, Georgia April 29 to May 3, 2012.
EDW 2012 platinum and gold sponsors include:

Adaptive
ERwin
Cambridge Semantics
Data Advantage Group, Inc.
DataFlux
Denodo
Global IDs
Informatica Corporation
Liaison Technologies
Meta Integration
Revelytix
Sybase
For a complete list of the sponsors and exhibitors please visit: http://edw2012.dataversity.net/sponsors.cfm
To see the full program schedule please visit: http://edw2012.dataversity.net/agenda.cfm?confid=65&scheduleDay=PRINT
To follow the conference on Twitter, follow: #EDW12
About DATAVERSITY™:
Dataversity provides a centralized location for training, online webinars, certification, news and more for information technology (IT) professionals, executives and business managers worldwide. Members enjoy access to a deeper archive, leaders within the industry, knowledge base and discounts off many educational resources including webinars and data management conferences. For more information please visit: http://www.dataversity.net/, or email: info(at)dataversity.net.
About DAMA International:
DAMA International is a non-profit, vendor-independent, global association of technical and business professionals dedicated to advancing the concepts and practices of information and data management. For more information go to http://www.DAMA.org