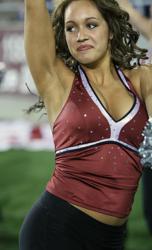 Her experience yields great advice.
Portland, Oregon (PRWEB) August 18, 2012
BestDatingWebsitesReviews.com is known for its reviews of sites like eHarmony and Chemistry.com, but it is now also known for online dating advice.
The blog containing the dating advice is located at bestdatingwebsitesreviews.com/online-dating-advice.
The main writer on the blog currently remains anonymous, but she often puts pictures of her life throughout her blogs to help tell her stories. The website owners say the main author is in her mid-20's. They say she is now married with a new baby, but has been through a past filled with many poor relationships and bad behavior.
"Her experience yields great advice," the website owners say.
One of the most popular blog posts is one titled, "How Often to Say I Love You." It is a controversial post because it states that the words" I love you" should not be said often, even in loving relationships.
The author says people usually use the phrase when they really mean, "Hello," "Goodbye," "Thank you," "I'm sorry."
An excerpt of the post explains, "By interchanging 'I love you' with these more common daily phrases, the term "I love you" is now commonplace and is not special at all. So its meaning is really lost among most couples. They say the phrase, but they don't entirely know what it means or understand the importance of it."
On Facebook, a licensed psychologist responded to the post by saying, "I totally disagree with the article. I think the more we say I love you, and truly mean it, the better a relationship becomes. Most don't say it, and mean it, as they fear intimacy."
The author responded by saying, "Don't you see though how saying it so often would make it seem less special? It's like, say your favorite meal is steak and mashed potatoes. If you had steak and mashed potatoes 3 times per week for 2 months... you wouldn't even get excited for it anymore. I feel like the phrase 'I love you' can lose its importance when it's overused too. I think you should always do things for your partner and act in a way that shows them how much you love them, but when 'I love you' is saved for special times, it feels SOOOO good to hear it."
When contacted for a quote, the author said, "I stand by my post. This theory works very well in my relationship and I've heard from other couples who have tried it and seen greater confidence grow within their relationship by adjusting it to match this theory."
Other popular blog topics include "Am I In Love," and "How to Get Rid of Pride."
About Best Dating Websites Reviews
With over 250 pages of content for visitors to search through, users can spend a whole afternoon searching through the dating site reviews, forum posts, polls, dating advice and more.
The site owners boast that their site provides the most comprehensive reviews for dating sites available online. They say most review sites just copy and paste text provided by the actual online dating site, but at Best Dating Websites Reviews it's different. They say they have employees who have used all of the dating sites that they review, and have provided information for their potential members based on eight criteria: Price, What's Included In Price, Type Of Site, Features, Ease Of Use, Aesthetic Appeal, and Matching/Compatibility Testing. After going through all of those criteria, a score from 0-5 is given to rank the sites against each other.
Currently eHarmony is listed as their top rated dating site, and their most recent blog post is titled, "Don't Let People Walk All Over You."