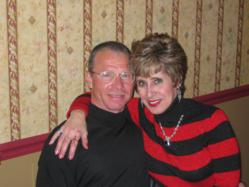 Adults over 50 usually have specific requirements of apart from simple testing that is used to introduce people to each other.
Orlando, Florida (PRWEB) February 13, 2013
Two thirds of adults between ages of 50 and 65 now use the Internet for more information or research according to a Burst Media survey. One new company is helping mature men and women make romantic or friendship connections online. The matureonlydating.com website has launched online and includes an easy search feature that instantly connects adults with other adults seeking similar interests. This company has eliminated the hassles that can be found through some online dating companies for adults dating over 50.
Research has revealed that the average man or woman using Internet dating websites belongs to more than one at a time. Some of the features that are found on websites marketed to a younger generation are not as useful to mature adults who have been divorced or widowed.
A screening process is provided by the Mature Only Dating company that makes it easy to sort profiles of men and women by specific criteria. Data like zip code, income level and other sorted features important to adults can be used to find a match online.
Compatibility testing is used by some companies in order to find a range of matches that are linked to generic questionnaires. Adults over 50 usually have specific requirements apart from simple testing that is used to introduce people to each other.
One of the ways that Mature Only Dating company uses to connect singles together is with immediate introductions. Instead of focusing on dating, this company provides listings of men and women in targeted areas ready for a long-term relationship. These pre-screened adults can be viewed immediately upon account creation.
Aside from the no hassle search features, this company offers choices for adults searching for a membership online. There are short and long-term membership options available to help single men and women browse thousands of mature singles currently represented by this company. The elimination of chat, questionnaires and other marketing strategies by other companies has helped this agency provide an alternative for adults searching for specific connections on the Internet.
About Mature Only Dating Co.
The Mature Only Dating Co. offers exclusive searching features for men and women over the age of 50. All the members of this company website search for long-term friendship and compatibility relationships. This company is one of the most experienced found for adults on the Internet. Through easy search features, this company takes away the guesswork of finding a single person in a specific city or region in the United States. The Mature Only Dating Co. offers its online introductions from its website and provides immediate access to members 24/7. Customer support and assistance is provided by this company to all website members.