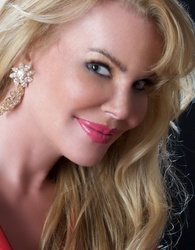 Thank you, your advice was what I have been looking for a long time and I can't believe it's free! What an amazing service!
Beverly Hills, CA (PRWEB) June 22, 2010
April Masini is not your mother's Dear Abby, that's for sure! And if you are someone who has been looking for frank and direct dating and relationship advice and honest answers to your dating, love and relationships questions, that you can't find answers to anywhere else – you're going to love her and the AskApril.com Q & A relationship advice forum.
"This is the advice that I have been looking for since day one. I wish I had come to you sooner!" says 'Saraho_06' a member of the AskApril.com forum.
"Everything starts to make sense now. I am deeply grateful for your straightforward advice.", stated Dilemma, another relationship forum member.
AskApril.com is the #1 free relationship advice site and relationships forum where readers can find honest answers to their relationship questions, plus dating tips, love advice and relationships help directly from relationship advice expert April Masini.
Nicknamed "the new millennium's Dear Abby" by the media, April Masini is the best-selling author of four dating advice books: Think and Date Like A Man, Date Out Of Your League, Ideas for A Fun Date and Romantic Date Ideas; the critically acclaimed Ask April relationship advice column and relationships forum.
###