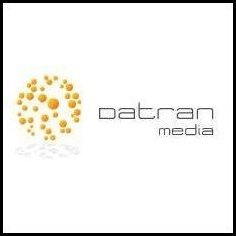 More and more we are seeing email outperform traditional marketing channels and we are delighted with the results from our email marketing campaigns powered by Datran Media
New York, NY (PRWEB) October 12, 2006
Just days before DMA06, the Direct Marketing Association's annual conference, BabytoBee, a premier Web site for prenatal moms and their families, announced that email marketing has become the company's leading revenue channel. BabytoBee's campaigns, powered by Datran Media, are part of a multi-channel marketing strategy that has allowed the company to greatly increase customer loyalty, subscriptions, clicks and conversion rates.
"More and more we are seeing email outperform traditional marketing channels and we are delighted with the results from our email marketing campaigns powered by Datran Media," said Robert Moore, CEO of BabytoBee. "The addition of email has really allowed us to round our marketing efforts and realize our full potential as an online retailer. Our revenue growth and customer feedback proves that BabytoBee is a brand that expectant parents trust, and we owe a large part of that to our email efforts."
BabytoBee partnered with leading performance-based marketing company Datran Media to augment its existing telemarketing and direct marketing campaigns. Using Datran Media's adLoyalty™ enabling technology, BabytoBee launched an audience engagement campaign allowing expectant parents to select the news and relevant product offers. Email revenue has increased ten fold on a monthly basis since working with Datran Media.
With adLoyalty, every email interaction is an opportunity to deepen the customer relationship, build loyalty and extend lifetime value through brand reinforcement and relevance. adLoyalty allows BabytoBee to track click-throughs, conversions, sales, viral referrals and myriad other business growth indicators in real-time. Detailed reporting helps BabytoBee strategically execute the most relevant campaigns to the right people, at the right time. With the most up-to-date authentication standards and CAN-SPAM compliance built right in, BabytoBee doesn't have to worry about its reputation as a trusted sender.
Communication with expecting mothers needs to be treated with 'kid gloves' according to Lana McGilvray, vice president of marketing for Datran Media. "Expectant parents only want the best for their new baby, so communication with this audience needs to be extremely relevant, trustworthy and have high perceived value. Working with Datran Media, BabytoBee is able to communicate effectively with their customers and introduce them to news, parenting tips, special offers and cost savings from leading advertisers."
80 percent of marketers use email advertising to generate leads and 85 percent use email advertising in their branding efforts. Advertisers targeting consumer markets, rate email as the second most used advertising technique after direct mail. (Source: Outsell Survey, February 2006). "The email marketing channel is a great compliment to the direct marketing mix," said Jim Campbell, assistant director, Email Sender and Provider Coalition. "Smart marketers can take advantage of the fantastic benefits email provides by staying abreast of emerging technologies, the evolving delivery landscape, authentication and compliance issues."
To learn more about BabytoBee's success and receive a complimentary case study, visit Datran Media at DMA booth # 6162 or BabytoBee at #539 in San Francisco, October 15-17.
About Datran Media
Datran Media is a leading performance-based marketing company with enabling technology that connects marketers to consumers through a comprehensive set of email marketing and digital media services. Datran Media's expertise resides in online list management, customer acquisition, email delivery and compliance solutions. For more information, please visit: Datran Media and the new Datran Media Journal.
About BabytoBee
Launched in October 2003, BabytoBee is an online company focused on helping expectant parents meet and do business with consumer direct marketers. BabytoBee is recognized as a leader in prenatal marketing and customer acquisition, collecting over 225,000 mother and mother-to-be names per month. To date the company has registered over 4.2 million pre- and post-natal moms and dads. For more information, please visit BabytoBee.
###