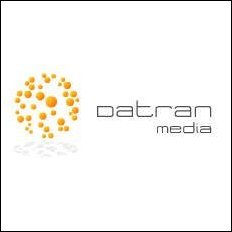 New York, NY (PRWEB) July 12, 2006
Datran Media, a leading performance-based marketing company, today announced the theme of its ad:tech Chicago sponsorship is adLoyalty. Previously announced publicly in June, Datran Media developed the adLoyalty concept to acknowledge its technology marketing customers need for truly integrated, performance-based advertising and customer loyalty solutions.
For the past three years, ad:tech has attracted a strong and savvy audience interested in new technologies available to help strategically market and increase business performance. Datran Media's adLoyalty conference presence was developed to align with ad:tech Chicago's theme, the intersection of technical innovation and the creative process.
Datran Media's customer management technology, adLoyalty, is a new integrated e-mail marketing offering that combines acquisition, retention and loyalty solutions into a single product to achieve more intelligent targeting and optimum deliverability. adLoyalty represents a collaborative effort resulting from Datran Media's acquisition of SKYLIST, a top ranked e-mail service provider and deliverability leader.
According to Datran Media Chief Marketing Officer, Sean O'Neal, "Our customers tell us that they regularly attend ad:tech to view the latest marketing technology and delve into the details via case studies and market research. Datran Media's adLoyalty theme and presence at the show will support these goals with a spotlight on adLoyalty."
Datran Media will exhibit at the ad:tech Chicago event. Ad:tech will take place at the Sheraton Chicago Hotel and Towers July 24-25, 2006. The exhibit hall will be open from 9:00 a.m. to 6:00 p.m. July 24-25. To learn more about Datran Media at ad:tech Chicago, please booth #605. For more information on ad:tech Chicago, please visit: http://www.ad-tech.com/chicago.asp.
About Datran Media:
Its not just marketing, its Outperformance Marketing! Datran Media is a leading performance-based marketing company with enabling technology that connects marketers to consumers through a comprehensive set of email marketing and digital media services. Datran Media's expertise resides in online list management, customer acquisition, email delivery and compliance solutions.
For more information, please visit: http://www.datranmedia.com and http://www.outperformance-marketing.com.
###