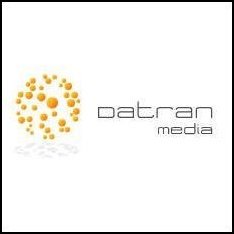 We scoured hundreds of applications we received to vote on the top emerging private technology companies
New York, NY and Austin, TX (PRWEB) January 18, 2007
Datran Media, a leading provider of performance-based email marketing solutions, is pleased to announce that it has been named one of the top 100 private companies in the AlwaysOn Media Awards, a power list of the top private digital media companies. Datran Media was handpicked by the AO Media editorial team based on a set of five criteria -- innovation, market potential, customer adoption, media buzz and investor value creation.
Datran Media and the AO Media 100 will be honored at the executive summit January 29-31 at The Mandarin Oriental Hotel in New York City. The summit will focus on the top innovative private companies that are revolutionizing the way media is created, distributed and consumed, disrupting user behavior and creating new opportunities in the digital era.
2006 was a busy year for Datran Media, as the company completed the acquisition of SKYLIST, a leading email service provider (ESP), and forged a new relationship with Microsoft. The company also launched adLoyalty, a solution that allows companies to manage their customers across every stage of the lifetime sales cycle by providing them with a single solution for all types of email marketing, including acquisition and retention.
"We scoured hundreds of applications we received to vote on the top emerging private technology companies," said Tony Perkins, founder and editor of AlwaysOn. "Selected are the companies we think are demonstrating significant market traction or pursuing game-changing technology. We expect these organizations to have a big impact for both New York and Silicon Valley."
"We are honored that AlwaysOn has recognized us as one of the top 100 private companies," said Matt Keiser, president and co-founder of Datran Media. "We have great clients and great employees to thank for this award. Outstanding performance from both is the key to our success."
The AO Media 100 was selected from over 1,000 companies, peer-nominated by leading venture capitalists, investment bankers and industry analysts. The AO Media 100 consists of private companies at all stages of development. A full list of all the AO Media 100 companies can be found on the AlwaysOn website at http://www.alwayson.goingon.com
In related news, this week, Datran Media launched Datran Success, a web page that will feature outstanding customer success stories, white papers and research.
About Datran Media
Datran Media is a leading performance-based marketing company with enabling technology that connects marketers to consumers through a comprehensive set of email marketing and digital media services. Datran Media's expertise resides in online list management, customer acquisition, email delivery and compliance solutions. For more information, please visit: http://www.datranmedia.com and the Datran Media Journal at http://www.outperformance-marketing.com.
About AlwaysOn
AlwaysOn ignited the open-media revolution in early 2003 by being the first media brand to launch a global blog network. In 2004, AlwaysOn continued to lead the media industry in innovation by introducing a social network where members can connect and engage. AlwaysOn is also revolutionizing the media business by applying its open-media principles to its executive event series (Stanford Summit, AlwaysOn Hollywood, AlwaysOn Media and Goinggreen) and quarterly print "blogozine" by empowering its members to post and share their ideas and meet each other online. As our loyal readers know, AlwaysOn is committed to the free-market, merit-driven approach to reporting and event programming. No other media brand has dared to create such open interaction with its readers and event participants.
###