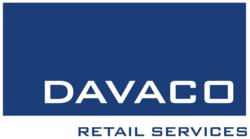 This is a nationwide recruiting effort that already spans 22 states, and is likely to grow.
Dallas, TX (PRWEB) May 27, 2011
DAVACO, Inc. (http://www.davacoinc.com) recently announced that the company is currently conducting a nationwide search for qualified product merchandisers. DAVACO, which represents a wide range of well-known consumer brands, is recruiting qualified candidates for part-time employment to fill over 200 positions in markets across the country.
"Not only are we looking to fill these positions immediately, but we also anticipate additional openings over the next three months to meet our clients' increased program demands," said Rick Davis, CEO, DAVACO. "This is a nationwide recruiting effort that already spans 22 states, and is likely to grow. These positions offer a unique opportunity to represent the 'who's who' of consumer brands, the flexibility to work part-time on a per project basis, and the competitive pay and support that comes from working with the largest national provider of retail and restaurant services."
DAVACO's product merchandising positions require knowledge of planograms, floor maps and store fixtures, as well as experience implementing merchandising programs and/or hardware resets in big box, specialty retail, drug stores and grocery environments. For a full listing of job requirements and specific locations, interested candidates should visit the career section of the website: https://www.davacoinc.com/about_davaco/careers.asp. Applications must be submitted online for consideration.
DAVACO currently employs over 700 retail and restaurant professionals across the country, who are responsible for managing and executing high-volume programs for retail and restaurant chains. In addition to product merchandising positions, the company has posted other employment opportunities, both nationwide and in the corporate office in Dallas, Texas. "In order to meet the ongoing needs of our clients and to maintain our high-level of customer service, we are continuously recruiting employees who possess the character, skills and experience to represent DAVACO and our retail and restaurant clients."
About DAVACO, Inc.
DAVACO, Inc. the national leading provider of retail and restaurant services, specializes in the quality management and execution of high-volume rollouts, retrofits, resets, right-sizing, in-store merchandising, shop-in-shops and associated logistics and consolidation. DAVACO offers a comprehensive range of services that helps retailers maximize brand presence and profitability at retail. Services include: ▪ Rollouts, retrofits, resets and remodels ▪ Fixture and graphics installations ▪ Project management ▪ Hard- and soft-line merchandising ▪ Site and marketing surveys ▪ Logistics and consolidation ▪ Design services ▪ Special initiatives. Founded in 1990, the company is based in Dallas, Texas, with W-2 employees located across the country. For more information, visit http://www.davacoinc.com.
# # #