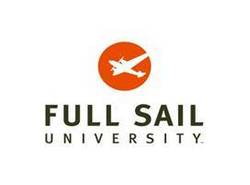 Dave and his work truly laid the foundation for games as we know them today
Winter Park, FL (Vocus) June 18, 2008 –-
On Thursday, June 19, Full Sail University will honor Dave Arneson to commemorate his retirement as an instructor for the Game Development Degree Program at Full Sail for the last eight years, as well as his legendary career serving as co-creator of the original Dungeons & Dragons role-playing game.
Hosted by Full Sail and Cool Stuff Games, the event will be held on campus from
4:00 PM to 5:30 PM in Full Sail's Entertainment Business Lobby-Building Three, for fans of the game to have the opportunity to receive an autograph and meet with Arneson. In addition, copies of Dungeons & Dragons 4th Edition will also be available for purchase.
Dungeons & Dragons made its game production debut in 1974 where Arneson captured the attention of many with its sold-out success, and is widely regarded as the beginning of role-playing in the game industry. Derived from miniature war games, players create characters that embark upon imaginary adventures within a fantasy setting. Together players solve dilemmas, engage in battles and gather treasures and knowledge. The game has millions of ardent followers worldwide.
"Dave and his work truly laid the foundation for games as we know them today," said Rob Catto, Program Director for Game Development, Full Sail University. "His incredible talent, insight and knowledge will leave an eternal footprint on the industry for students and fans alike."
Since 1979, Full Sail University, located outside of Orlando, FL, has been an innovative educational leader for those pursuing careers in the entertainment industry. With over 27,500 alumni, graduate credits include work on Oscar, Emmy and GRAMMY-winning projects, best-selling video games, and the #1 grossing U.S. concert tours. Full Sail's 180-acre campus proudly welcomes over 6,000 students from 50 states and 47 countries.
Full Sail currently offers a total of thirteen degree programs including: Associate of Science Degrees offered in Graphic Design, Recording Arts and Show Production & Touring; Bachelor of Science Degrees offered in Computer Animation, Digital Arts & Design, Entertainment Business (online and on-campus), Film, Game Art, Game Development, Music Business and Web Design & Development; and a Master of Science Degree in Education Media Design & Technology (online) and Entertainment Business (online and on-campus).
Students on-campus experience a real world education with a professional class structure of 8-12 hours per day and a 24-hour around the clock schedule which earned Full Sail the Most Innovative Program Award by the Florida Association of Postsecondary Schools and Colleges. The university has also been named: The Harvard of Game Schools by Tips & Tricks Magazine; one of the top three New Media Schools by Shift Magazine (alongside the Massachusetts Institute of Technology and New York University); one of the Top Five Game Degree Programs in the world by Electronic Gaming Monthly; one of the Best Music Programs in the country by Rolling Stone Magazine; one of the Best Music Business Departments in the Schools That Rock: The Rolling Stone College Guide; and one of the Best Film Programs in the country by UNleashed Magazine.
For more information about Full Sail, please visit http://www.fullsail.edu.
###