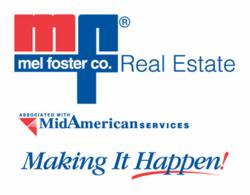 Quad Cities IA/IL (PRWEB) October 12, 2012
Mel Foster Co. is hosting its fourth annual Putt for Charity event. This year's event will be on Thursday, November 8, 2012 at 6:00 p.m. at The Golden Leaf Banquet & Convention Center in Davenport.
Putt for Charity is a miniature golf tournament that includes 18 custom holes designed for your entertainment. Proceeds will benefit the Humility of Mary Housing, an organization that empowers, strengthens and increases the self-reliance of single parent families, who have been homeless, through supportive services and quality housing.
Sister Mary Ann Vogel, Finance Director at Humility of Mary Housing, said, "Parents tell us that we help open doors when so many have been closed; that we provide not only a roof over their heads but a foundation under their feet. Children have told us they learn there is a different way to live; we see them graduating from high school and going on to college. We are making a difference in the lives of two generations at a time, and Mel Foster Co. and their event is helping our mission."
"Each year our agents and employees select a charitable organization that is near and dear to their hearts, and Mel Foster Co. is pleased to help empower and strengthen individuals and families in our community by donating the 2012 proceeds from Putt for Charity to the Humility of Mary Housing," said Kris Ratigan, Marketing Director at Mel Foster Co.
Each golfer will enjoy 18 holes of miniature golf, as well as hors d'oeuvres and a cash bar. There will be door prizes including a chance to win $5,000 compliments of Radon Solutions. Non golfers can purchase a "Caddy Special", a social only ticket. Registration deadline is Friday, October 26.
"With the commitment of our community partners, agents and employees, we have raised over $36,000 over the last three years for Putt for Charity!" added Ratigan.
For more information or to register for the event, visit http://www.melfosterco.com/putt
About Mel Foster Co:
Founded in 1921, Mel Foster Co. is a Real Estate Leader of Eastern Iowa and Western Illinois serving Davenport, Bettendorf, Moline, Rock Island and the surrounding Quad City area, and it is one of Iowa's largest independently owned real estate company. The company specializes in residential sales and offers services in insurance, commercial, farm and land sales, land development, relocation, career development, and new construction. Visit their website at http://www.melfosterco.com for more information.
About Humility of Mary Housing:
Humility of Mary Housing was founded in 1990 as a transitional and permanent supportive housing program that provides sing-parent families experiencing homelessness with opportunities for growth and development that could result in self-sufficient living. In our 22 years we have served 711 families and 1394 children. For more information, visit http://www.humilityofmaryhousing.com.