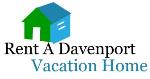 New Vacation Rental Reservation System for Davenport Florida
Davenport, Florida (PRWEB) August 22, 2012
The system for Rent a Davenport Vacation Home dot com located at 109 Ambersweet, Suite 288, Davenport, Florida 33987 Phone 863-440-7003 or 800-699-7684 works in four different ways. The first way is standard email system. The second is standard phone call. The third is a bidding system where the vacation homeowners may or may not accept the bid but it lets them know if the price is too high. The fourth system works exactly like the Marriott check out system where homeowners are able to book the house just like they would a hotel room with travel insurance built right into check out.
Vacationers no longer need to worry about canceling or sending deposit money as the travel insurance built into the system does away with that feature. If the vacationer has to cancel or there's accidental damage the rent my vacation home insurance built into the system takes care of any charges to both vacationer and homeowner.
The website includes everything that you would need in Davenport Florida while on vacation. There are sections on restaurants, golfing, transportation and all Disney events
Vacation homeowners are able to fill in one form and take advantage of all 83 sites and reservation systems free for the first 30 days then only $16 per month with no contract and thereafter. This new reservation system is going rapidly into place throughout the United States enabling anyone to quickly search find reserve a home just like they do a standard hotel room.
Rent My Vacation Home.com office is located at 20915 Quince Court, Callaway, MD 20620 1-800-699-7684 or are RMVH for Rent My Vacation Home.
By "Jay Kalin"