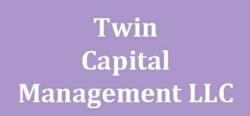 We're delighted that a veteran with more than 16 years of experience in risk arbitrage and event-driven analysis and investing has joined our team
New York, NY (PRWEB) February 07, 2012
Twin Capital Management LLC, a New York-based event-driven hedge fund firm, has appointed Brett Patelsky as senior vice president and senior analyst. In his new role with Twin Capital, Mr. Patelsky will seek unique investment opportunities in special situations and risk arbitrage.
"We're delighted that a veteran with more than 16 years of experience in risk arbitrage and event-driven analysis and investing has joined our team," said David Simon, Twin Capital's founder and CEO. "Brett's depth of knowledge, analytical skills and uncanny ability to identify opportunities will prove essential as we seek to profit from the dynamic global marketplace."
Before joining Twin Capital, Mr. Patelsky served as vice president and head of merger arbitrage and event-driven situations for Para Advisors where he was responsible for overseeing the research effort and making tactical trading recommendations.
Previously, Mr. Patelsky was a general partner at Tiedemann Investment Group where he co-managed the Arbitrage Associates Merger Fund. In addition, he founded and managed the Arbitrage Associates Event Fund which grew from $7 million to $93 million in assets in 12 months.
Mr. Patelsky is a graduate of The Wharton School, University of Pennsylvania, with a Bachelor's of Science in Economics.
About Twin Capital Management:
Twin Capital Management LLC is an alternative investment management firm founded by David Simon in 1988. The firm manages equity-based, event-driven strategies with the goal of consistently producing superior, risk-adjusted, and uncorrelated returns. Twin Capital Management's investment process is uniquely designed to identify, analyze and maximize the upside of opportunities, while minimizing risk.
# # #