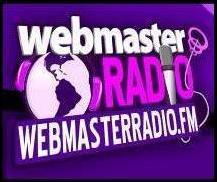 Freddy and the French Fries: The Adventures of Silas Finklebean.
Fort Lauderdale, FL (PRWEB) November 2, 2006
WebmasterRadio.FM, the premier free, 24/7 Internet business radio network focused on the Internet marketplace, welcomes New York Times best-selling author David Baldacci to the Thursday, November 2nd edition of the "RainMaker" radio show. Mr. Baldacci's legal thrillers have sold nearly 50 million copies in over 30 languages and in more than 80 countries, securing his position as one of the world's most popular novelists. His latest novel, "The Collectors," (Warner Books Hardcover) was released on October 17, 2006.
"I am thrilled to be able to interview one of my favorite authors on our latest edition of 'RainMaker,'" explained WebmasterRadio.FM Vice President of Marketing Brandy Shapiro-Babin. "David Baldacci has mastered his craft; his works continuously receive rave reviews, and his fan base is loyal and passionate about his work. His expertise, insight and rare success make him a true RainMaker."
A RainMaker is a person whose presence can initiate progress or ensure success. Hence, the guests on the RainMaker show are the best of the best in their business segment. Hosted by Daron "SEGuru" Babin and Brandy Shapiro-Babin, "RainMaker" has featured previous luminaries such as networking guru Keith Ferrazzi, Cirque du Soleil Executive Lyn Heward, editor in chief emeritus of Simon & Schuster Michael Korda and author, consultant and marketing guru Scott Hornstein.
"RainMaker" airs weekly on Thursdays at 7:00 p.m. EST. All WebmasterRadio.FM shows are now available in archived, mobilecast and podcast format at http://www.WebmasterRadio.FM and all major podcast channels.
Attorney-turned-author David Baldacci is the author of 11 previous New York Times bestsellers, including "Absolute Power," "The Winner," "Saving Faith" and "The Christmas Train." In 2005, Little, Brown published the first in a series of Baldacci's children's books, "Freddy and the French Fries: Fries Alive!" followed by this year's "Freddy and the French Fries: The Adventures of Silas Finklebean." David Baldacci lives in Virginia, where he and his wife have founded the Wish You Well Foundation, a non-profit organization dedicated to supporting literacy efforts across America.
About WebmasterRadio.FM
WebmasterRadio.FM strives to lift the "veiled curtain" of the Internet to bring the business community together through an interactive radio network. Its listeners are a global group comprised of everyone from corporate executives and decision makers to individuals who work for themselves, small and mid-sized businesses to those just starting out. WebmasterRadio.FM's stellar line-up of radio programming includes "CoverStory" with David McInnis, CEO of PRWeb, WebmasterRadio.FM's official newswire; "The Hook with Katie Kempner" with Katie Kempner, Vice President of Crispin Porter + Bogusky; "ad:tech Connect" and "DishyMix" with host Susan Bratton, ad:tech Chair Emeritus and CEO of Cendara, Inc.; "The Daily SearchCast" featuring search authority Danny Sullivan; "Power Source" with Tim Mayer of Yahoo! Search and Jeremy Zawodny of Yahoo!; and more. To tune into WebmasterRadio.FM's live content, or to check out the show lineup, please visit http://www.WebmasterRadio.FM.
Media Contact:
Brandy Shapiro-Babin
WebmasterRadio.FM
954-309-5578
# # #