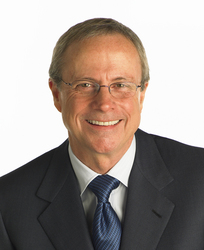 Eric Mack's approach to personal knowledge management and David Allen's GTD® methodology are natural companions. Add in Lotus Notes, and you have a great combination that can help individuals be more productive
Ojai, CA (PRWEB) January 15, 2009
"Eric Mack's approach to personal knowledge management and David Allen's GTD® methodology are natural companions. Add in Lotus Notes, and you have a great combination that can help individuals be more productive," said Ed Brill, director Lotus Notes, IBM Lotus. "David and Eric have been long-time advocates for Lotus Notes and I am looking forward to seeing this session at Lotusphere."
David Allen will also be signing copies of his new book, "Making It All Work" in the Lotusphere product showcase, immediately following the Monday evening session.
Speaker Information:
About David Allen
David Allen is widely recognized as the world's leading expert on personal and organizational productivity. His twenty-five-year pioneering research and coaching to corporate managers and CEOs of some of America's most prestigious corporations and institutions has earned him Forbes' recognition as one of the top five executive coaches in the world and Business 2.0 magazine's inclusion in their list of the "50 Who Matter Now." Fast Company Magazine has also called David "one of the world's most influential thinkers" in the arena of personal productivity.
David is the international bestselling author of Making It All Work: Winning at the Game of Work and the Business of Life, Getting Things Done: the Art of Stress-Free Productivity, and Ready for Anything: 52 Productivity Principles for Work and Life. He is also the engineer of GTD, the popular Getting Things Done methodology that has shown millions how to transform a fast-paced, overwhelming, overcommitted life into one that is balanced, integrated, relaxed, and has more successful outcomes.
For additional information about David Allen and GTD, please visit http://www.DavidCo.com
About Eric Mack
Eric Mack is the founder and president of ICA.COM, Inc. (ICA), a professional consulting organization, based in California, USA. In 2007, Eric celebrated 25 years in business as an technologist, software developer, public speaker, and productivity consultant. He has provided expert consulting services to more than 350 corporate and government clients, most notably in the area of information, communication, and action management. An articulate speaker, Eric has also shared his technological insights with more than 10,000 people around the world through his eProductivity coaching and seminars. Eric has been a featured speaker at the Office 2.0 and KMWORLD conferences and was the keynote and featured presenter for the Beyond Planning Conference in Manila, Philippines.
Eric is also the creator of eProductivity™, a GTD® implementation solution for Lotus Notes that is both used and recommended by David Allen.
For additional information about Eric Mack or ICA, please visit http://www.ICA.com
IBM, Lotus, Notes, Lotusphere, are trademarks of IBM Corporation in the United States, other countries, or both. "GTD®" and "Getting Things Done®" are Trademarks or registered trademarks of The David Allen Company. eProductivity is a trademark of ICA.COM, Inc.
###