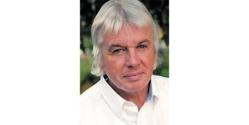 (PRWEB) June 20, 2013
David Icke, the highly visible alternative researcher and speaker, is launching a free global TV and Radio station.
Fresh from the Bilderburg fringe festival and the Isle of Wight music festival, David Icke is getting ready to launch 'The Peoples Voice' TV and Radio station by the end of November.
This station is a fantastic opportunity for journalists to cover the stories and investigations that the mainstream media won't touch from all areas of the globe.
Because this station is for the people, it needs to be initially funded by the people, which is why David has so far raised over £170,000 in two weeks. For the station to be fully operational from the beginning a further £130,000 is required in donations to help it really compete on the world stage.
Donations will buy HD Broadcast studio cameras, live broadcast units, edit suites, editors, studio space, mixing desks and much more.
The People's Voice will broadcast uncensored news from the banking crisis, the latest war in the middle east to spirituality to improved health and well being - the possibilities on what this station can cover are only limited by our imagination!
To donate or find out more, please click here.