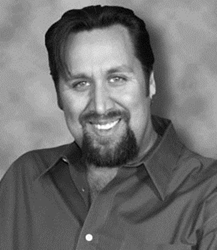 "I'm very happy for the opportunity HelioPower Inc. has given me to represent a company that I believe is truly the best value in solar."
Murrieta, CA (PRWEB) August 21, 2014
HelioPower, Inc., an integrated energy solutions provider based in Murrieta, CA today announced the appointment of David Schooley as their new Director of Marketing. Schooley will serve on the organization's leadership team overseeing its marketing department and driving strategic planning and development for company's marketing initiatives across all HelioPower's service lines: Professional Services, EPC, Energy Analytics, PredictEnergyTM, and Asset Management/O&M (Operations & Maintenance).
Schooley has served as Marketing Director, Creative Director, and as a Consultant to hundreds of companies for more than 20 years. Prior to joining HelioPower, David worked on several Direct Response Television (DRTV) campaigns, including the Jack LaLanne Power Juicer, the Ab Roller, the Pasta Pot, the University of Phoenix, the University of Devry, and American Tax. In addition, David has also engineered branding strategies and campaigns for GoPro Camera's, Traxxas RC, Amsoil, and Kumho Tires.
"I'm so excited David has chosen to join our team," said Scott Gordon, President of HelioPower, Inc. "David will be responsible for identifying market opportunities and developing new strategies for HelioPower while upholding our current reputation of quality craftsmanship, outstanding customer service, and innovative, cost-effective energy solutions."
"I'm very happy for the opportunity HelioPower Inc. has given me to represent a company that I believe is truly the best value in solar," said David Schooley. "When compared to others, HelioPower is second to none with truly first class solar service, cost effective energy solutions, and superb solar maintenance for residential and commercial energy needs."
About HelioPower, Inc.
HelioPower is an integrated energy solutions company with more than 4,500 solar and clean energy systems engineered and installed since 2001. Founded in 2001, HelioPower's mission is to reduce energy costs and develop energy assets by leveraging renewable energy production, demand side management, and return on investment strategies for clients in the U.S. and abroad. For more information, please visit http://www.HelioPower.com.
####