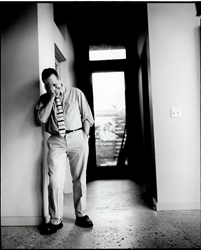 Durham, NC (PRWEB) November 17, 2014
David Sedaris, author of the previous bestsellers Naked, Me Talk Pretty One Day, Dress Your Family in Corduroy and Denim, and regular National Public Radio contributor, will be appearing for one night only at DPAC, Durham Performing Arts Center, on April 18, 2015 at 8:00 p.m.
Celebrating the June 3, 2014 paperback release of his latest title, #1 New York Times Bestseller, Let's Explore Diabetes with Owls, author David Sedaris comes to Durham, NC for an evening of engaging recollections and featuring all-new readings.
Tweaking the familiar until it warps, David Sedaris mines poignant comedy from his peculiar childhood in North Carolina, his bizarre career path, and his move with his lover to France. Including his recent releases, the New York Times' bestselling books When You Are Engulfed in Flames and Squirrel Seeks Chipmunk: A Modest Bestiary, David Sedaris' wickedly witty observations of the ordinary-bizarre are always sure to deliver insights and laughs. One of six children in a second-generation Greek family, he grew up in Raleigh, North Carolina. In 1977, he dropped out of Kent State University to hitchhike around the country. Aside from working as an elf, Sedaris has worked a number of charmingly quirky jobs such as a house painter, an apple picker, an aide in a mental hospital, a creative writing teacher at the Art Institute of Chicago, and an apartment cleaner.
Sedaris made his comic debut recounting his strange-but-true experiences of being a Macy's elf, reading his Santaland Diaries on National Public Radio's Morning Edition in 1992. His sardonic humor and incisive social critique have made him one of NPR's most popular and humorous commentators. In 2001, he was named Humorist of the Year by Time magazine and received the Thurber Prize for American Humor.
Tickets go on sale Friday, November 21 at 10 a.m.:

Online at DPACnc.com
DPAC Ticket Center: 919.680.2787, 123 Vivian Street, Durham, NC
Ticketmaster.com / Ticketmaster Charge by phone at 800.745.3000
####
ABOUT DPAC
Since its opening in 2008, DPAC, Durham Performing Arts Center, has become the center for live entertainment in the Triangle. Recognized for its contemporary design, DPAC features 2,700 seats, intimate sightlines and state-of-the art sound and video. Listed four times in the top 10 in Pollstar magazine's annual worldwide theater attendance rankings, DPAC is currently the #4 ranked theater in the U.S.
What is up next at DPAC? Tony-Award Winning Broadway Musical Rodgers + Hammerstein's CINDERELLA (November 18-23), the Holiday Classic Carolina Ballet's THE NUTCRACKER (November 28-30), and An Evening of Holiday & Hits with KENNY G (December 7).
For more information please go to http://www.DPACnc.com.