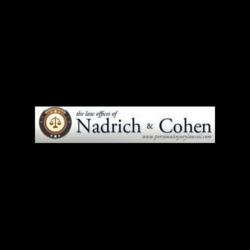 Los Angeles, CA (PRWEB) February 28, 2013
A new study published in the Journal of the American Medical Association -- and supported by a grant from the National Cancer Institute – concludes that robotic surgery offers little measurable advantage over traditional surgery, according to a February 19th article in the Wall Street Journal.
The study was conducted by researchers at Columbia University. According to the Wall Street Journal, the researchers analyzed the records of 264,758 women who had undergone hysterectomies for noncancerous conditions at 441 U.S. hospitals between 2007 and 2010, and compared the outcomes of robotic procedures to those of laparoscopic procedures.
The article goes on to point out that approximately 25% of the laparoscopic hysterectomy patients stayed in the hospital longer than two days, compared with 20% of robotic surgery patients. But the overall complication rate was the same for both groups, at 5 percent.
"There are so many options for hysterectomies now that patients should discuss the pros and cons of all of them with their doctors," the study's lead author, Jason Wright, told the Wall Street Journal. Wright is an associate professor of women's health at Columbia University.
Intuitive Surgical, Inc., maker of the da Vinci robotic surgical device, has countered the findings. Myriam Curet, chief medical adviser for Intuitive, told the WSJ that robotic surgery should be compared with open, not laparoscopic, surgery: "We did not develop the robot to compete with laparoscopic surgery. We developed the robot to bring the benefits of minimally invasive surgery to more women."
Jeff Nadrich, a da Vinci robotic surgery lawyer based in Los Angeles, has been consulting with da Vinci patients who have experienced side effects and complications. Nadrich recently discussed this new study on his blog, saying, "Robotic surgeries are on the rise. If your doctor recommends da Vinci robotic surgery for a hysterectomy or other procedure, ask about possible alternatives, and more importantly, ask about possible complications, and weigh the pros and cons. When undergoing any major medical procedure, education is key. Make sure you always understand what you're up against."
Nadrich encourages any da Vinci patient who experiences side effects to speak to their doctor at once, and then to speak to a qualified attorney. Nadrich argues that robotic device manufacturers may be liable for patient injuries.
About Nadrich & Cohen: Jeffrey Nadrich is a personal injury attorney with Nadrich & Cohen, a California based law firm with offices in 18 locations across California. The firm has offices in Arcadia, Bakersfield, Fresno, Irvine, Long Beach, Modesto, Oakland, Oxnard, Palm Springs, Redding, Riverside, Sacramento, San Bernardino, San Diego, San Francisco, San Jose, Santa Rosa, and Tracy. Nadrich & Cohen handles all types of wrongful death and serious injury accident cases, including auto, truck, bus, motorcycle, and bicycle accidents, pedestrian collisions, boating accidents, dog bites, defective product cases and nursing home abuse. Victims are encouraged to call 1-800-718-4658 for a free consultation with a Nadrich & Cohen attorney.