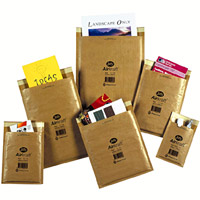 We're working every day to keep those prices low so you can continue to compete in a difficult market.
Derby (PRWEB UK) 30 April 2012
With first class stamps set to rise by more than 30% to 60p and second class stamps costing almost 40% more than before, it seems that using the post is getting increasingly prohibitive.
Thankfully, Davpack, the Original Packaging Store, is doing its best to ease the burden for businesses both large and small by offering some of the best value postal packaging available in the UK. Davpack's prices are already lower on many items than found at their competitors (not to mention lower delivery charges), and they are constantly adding new products to theirshelves.
Davpack work every day to keep prices low so their customers can continue to compete in a difficult market. And to help that little bit more, many items are now markedly lower than this time last year.
That means significant savings on some of the most popular and widely used items in their postal packaging range, including up to 20% off Jiffy bags and postal tubes, up to 25% off documents enclosed envelopes, up to 30% off postal boxes and board envelopes and up to 45% off our book boxes.
Davpack say they can't keep their prices this low forever, so while customers are stocking up on stamps (don't forget that if you buy first and second class stamps now, they'll still be valid after 30 April!) it is a good idea to pick up some cheap postal packaging too.