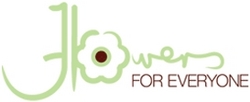 Sydney, NSW (PRWEB) September 15, 2009
Flowers For Everyone a leading Australian florist retailer has recently partnered with the Day of Difference Foundation to support the journey of critically injured children on their road to recovery.
'We believe that we have a responsibility to make a contribution in a measurable and practical way to assist this worthy cause to raise funds. We are delighted to help them achieve their goal of making a measurable difference in the lives of those young people who are affected by unfortunate circumstances' said Ryan Primrose, Managing Director of Flowers For Everyone, on the launch of a very unique sponsorship arrangement between Flowers For Everyone and the Day of Difference Foundation.
Ryan went on to say 'the Day of Difference Foundation is a national children's charity founded in November 2004 by the parents of little Sophie Delezio, who suffered unimaginable burns to 85% of her body in a terrible accident at her child care centre. Thanks to the skill and dedication of hospital staff, Sophie survived. But there are many more children like Sophie, who suffer critical injuries and need our help.
The Day of Difference Foundation provides much needed hospital equipment and facilities to save children's lives, funds research into burns and skin technology and supports critically injured children and their families on their journey from emergency to recovery. The charity also advocates for the safety of children to help prevent injuries and through community education programs, promotes the acceptance of all children who are different.
Commenting on the company's involvement in this fund raising sponsorship, Ryan Primrose went on to say 'Flowers For Everyone is honoured and very proud to support the Day of Difference Foundation by donating a percentage of the sales of the flowers available on a special web site we have set up for the Day of Difference Foundation and in this small way we are able to help to support the work of this very worth cause'
Make a measurable difference today and support the lives of critically injured kids on their road to recovery by purchasing your flowers for that special someone or occasion on the Day of Difference Foundation page.
About Flowers For Everyone
Flowers For Everyone is one of Australia's leading florists, operating 10 retail stores located in NSW and Victoria, as well as their website. The company employs a dedicated, talented and highly qualified team of florists with both Australian and European floristry training, ensuring the creation of both unique and exquisite flower arrangements for all occasions.
# # #