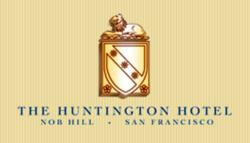 San Francisco, CA (PRWEB) February 29, 2012
Locals looking to indulge in moments of serenity no longer need to jet off to Paris to visit the renowned Darphin Institute on Rue Saint-Honoré. The luxury experience that has made Darphin products and treatments essential throughout the world are now available at one of San Francisco's best hotels and spas, Huntington Hotel's Nob Hill Spa.
A perfect blend of pampering decadence and professional expertise, Darphin services provide the ultimate spa experience for unparalleled results by harnessing Darphin's plant-based extracts, essential oils, innovative technology and aromatherapy.
Available Darphin facials include the Darphin Divine Lifting Facial, 80 minutes of a lavish, luxurious "youth cure" with one heavenly pleasure after another. Guest will transcend the everyday with a unique youth renewal massage as it tones, tightens and lifts to redefine facial contours, while a lusciously fragrant warming mask infuses the skin with age-defying, radiance boosting ingredients - the ultimate uplift for the skin and spirit.
The Classic European Facial features 50 minutes of an effective yet relaxing deep cleansing enzyme treatment, steaming with extractions, specialty ampoules, a massage and a hydrating mask.
For more information about these Darphin treatments or any of Nob Hill Spa's services, view the San Francisco day spa on the web at http://www.nobhillspa.com.
For more information about any of Huntington Hotel's services, call 415-474-5400, view the luxury hotel on the web at http://www.huntingtonhotel.com or visit 1075 California St. in San Francisco.
About The Huntington Hotel
The Huntington Hotel artfully bridges a glorious past with a stylish, chic present. Perched atop one of the city's highest hills since 1924, this elegant San Francisco luxury hotel upholds a long tradition of gracious hospitality. It's a warm, welcoming tribute to an era when travel was truly glamorous, blended with the perfect measure of modern luxury. With superb skyline views, a tranquil spa and an award-winning gourmet restaurant, it is a truly prestigious address for savvy corporate and leisure travelers.
###