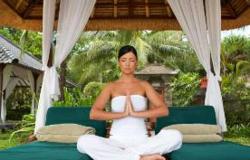 San Francisco, CA (PRWEB) July 30, 2012
A spa experience can mean different things to different people, but they are generally meant to improve health and wellness through mind-body relaxation and stress management therapy. In a special Day Spa vs. Destination Spa breakdown, Spahub describes the difference between the two experiences for spa goers looking for their best option.
For some spa goers, a quick pick-me-up after a long week is all it takes to reach their haven of relaxation. But for others, a well deserved total immersion is in order for those who wish to soak in the spa lifestyle over a few days, possibly weeks. The difference, according to Spahub, is the length of stay as well as the programs the two offers.
Part of what creates a Day spa experience includes the type of treatments they offer. Day spas offer anything from a soothing massage to a cleansing facial or detoxifying body treatment. Guests take with them a holistic experience shedding their problems and achieving an ultimate state of relaxation in a period of a day without the need of an extended stay.
According to Spahub.com, some of the top day spas located right in the U.S. includes:
1. Bliss Soho – New York City, NY
2. Caudalie Spa – New York City, NY
3. The Spa at the Mandarin Oriental – Miami, FL
4. Guerlain Spa – New York City, NY
5. La Prairie Spa – New York City, NY
A Destination Spa is a residential facility for limited stay in which guests experience lifestyle improvement programs including exercise, healthy eating, wellness education, spa and well-being treatments. For many guests, a destination spa experience is a holiday to rejuvenate their minds for long term health benefits.
According to Spahub, the top 5 Destination Spas in the U.S. includes:
1. Cal-a-Vie Spa – San Diego, CA
2. Golden Door Spa – Escondido, CA
3. Mii Amo Spa – Sedona, AZ
4. Green Miraval Resort – Tuscon, AZ
5. Mayflower Inn and Spa – Connecticut
To view a list of day spas or the best destination spas in the U.S., please visit http://www.spahub.com
About Spahub:
Spahub's mission is to create the largest Day, Medical and Getaway Spa Directory in the world. They strive to make the site a comprehensive place to learn about the different services spas provide. The goal is to provide every visitor an effective tool to quickly locate and explore a spa's amenities before taking one step out the door.