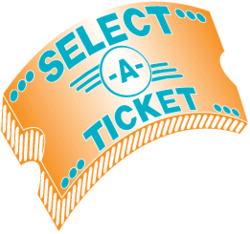 ...attendance consistently exceeds well over 100,000 fans year after year for the Daytona 500. The crowds are amazing every year
Riverdale, New Jersey (PRWEB) January 30, 2013
New Jersey ticket broker SelectATicket.com is pleased to announce availability of Daytona 500 tickets via their website. Sales thus far have exceeded past years resulting in a reduced quantity of tickets available compared to years past. The Daytona 500 is known as "The Great American Race" for a reason. It is the first and arguably the most popular race in the Sprint Cup season, typically drawing sell-out crowds at Daytona International Motor Speedway. Tickets to the Daytona 500 are always in high demand, as this event kicks off each much-anticipated NASCAR season.
The 55th annual Daytona 500 takes place February 24, 2013. The first Daytona 500 took place in 1959 at the Daytona International Motor Speedway, but the race's origins lay in the sands. The initial Daytona stock car races took place on the beaches and parts of the nearby highway years before the inaugural Daytona 500, won by Lee Petty. Petty defeated Johnny Beauchamp days after the race was run, when officials looking over numerous finish line photographs finally declared a winner. Over the coming years the race grew in popularity, drawing bigger crowds and making Daytona 500 tickets increasingly hard to come by.
The 200-lap race has seen plenty of drama over the years. Richard Petty became the first driver to win back-to-back Daytona 500 races in 1973 and 1974. He won his seventh 500 in 1981, becoming the first to win the race in three different decades.
Racing icon Dale Earnhardt tried to claim the race for two decades before finally breaking through in 1998. Tragically, he died three years later in a dramatic late-race crash. His son, Dale Earnhardt Jr. carried on his father's legacy, himself winning the Daytona 500 in 2004.
The 2012 race was postponed one day due to rain for the first time in its history. Matt Kenseth won the rescheduled Daytona 500 the next evening, becoming the very first time the 500 was run as a night race.
"This race is considered the Super Bowl of the NASCAR circuit by most fans. Daytona International Motor Speedway is a traditional 2.5-mile long oval course and attendance consistently exceeds well over 100,000 fans year after year for the Daytona 500. The crowds are amazing every year," says Mark Gibbons of SelectATicket.com.
About SelectATicket.com
SelectATicket has been in business over 34 years as an experienced, trusted and secure ticket broker. Visit http://www.selectaticket.com to find tickets to any Broadway, Concert, Sporting, and Family Events nationwide.