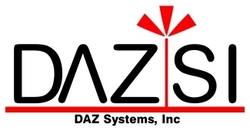 El Segundo, CA (PRWEB) January 27, 2009
DAZ Systems, Inc., announced today that they offer a comprehensive support Help Desk, both in the U.S. and India, for all companies that need a cost-effective way of ensuring that their Oracle E-Business Suite, CRM, Agile, Demantra, Hyperion system runs smoothly. DAZ's Customer Support service provides a company with all of the services needed to ensure a reliable and responsive system. Sometimes, it may be user questions as to How-to-do something, or why something occurred. A friendly, knowledgeable person at the Help Desk can walk them through the necessary steps to keep going with the user's work. DAZ will do this at a fraction of the cost of hiring full-time Applications functional or technical staff.
The DAZ Help Desk:
DAZ has recognized that there is a need for ongoing Customer Support.
This may be due to new users, changes in business processes, acquisitions, regulatory changes, or just a How-to question. This may occur with users anywhere in the world. For this reason, DAZ provides support from both the US and India. Whether your need is for reports to be developed, or help tie out year-end financials, or just answer questions, we are there to support your team.
Utilizing a ticketing system, a customer can enter their requirement and/or data via email and get an answer the same way. Or, if time is of the essence, there is telephone access as well. This allows both teams to track their progress and avoid the "black hole" that can occur. Weekly scheduled meetings occur to review status of the open issues.
An email address and a dial in number is provided to ask questions of one of the DAZ Help Desk on an as required basis. A customer can further request any work that might be needed; it is estimated with the Help Desk; upon approval, the work will be done on a time and materials basis. This could be any kind of functional or technical support. Customer support can be something that is on an as needed basis, or in hourly increments per month.
Talk to DAZ Systems, Inc. about how our talented Oracle Applications Help Desk can help provide deep support for the users of a company's Oracle E-Business Suite.
About DAZ Systems, Inc.:
DAZ Systems, Inc. is one of the largest independent Certified Oracle Application Partners in the US, with more than 300 implementations, including 34 on release 12. Included in these implementations are Oracle E-Business Suite, Oracle On-Demand, Demantra, Business Intelligence, Agile, Oracle Transportation Management and Siebel. With a rich understanding of Oracle technology, DAZ has delivered over 180 mission critical Oracle based solutions to Fortune 1000 and medium sized enterprises. In addition, DAZ has adopted the Oracle Accelerate solution and is certified on OBA for the Consumer Products industry. For more information, visit http://www.dazsi.com .
About the Oracle PartnerNetwork
Oracle PartnerNetwork is a global business network of more than 20,000 companies who deliver innovative software solutions based on Oracle software. Through access to Oracle's premier products, education, technical services, marketing and sales support, the Oracle PartnerNetwork program provides partners with the resources they need to be successful in today's global economy. Oracle partners are able to offer their customers leading-edge solutions backed by Oracle's position as the world's largest enterprise software company. Partners who are able to demonstrate superior product knowledge, technical expertise and a commitment to doing business with Oracle qualify for the Certified Partner levels. http://oraclepartnernetwork.oracle.com
Contact:
Deborah Arnold
DAZ Systems, Inc.
1-310-640-1300
darnold (at) dazsi (dot) com
###