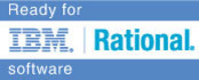 Database modifications can be tracked in tandem with application source code changes resulting in entire projects being deployed in a process-controlled, audited and compliant fashion
Bellaire, TX (PRWEB) May 25, 2010
dbMaestro Ltd today announced the general availability of the IBM Rational Team Concert (RTC) and dbMaestro TeamWork integration, bringing seamless source control management (SCM) for Oracle databases to users of Rational Team Concert. dbMaestro TeamWork has been validated to the Ready for IBM Rational software offering specification, as an assurance to customers that it meets IBM's requirements, for safety, interoperability and user experience. "Customers can take advantage of the advanced collaborative team development found in Rational Team Concert to synchronize changes for code and databases. "Database modifications can be tracked in tandem with application source code changes resulting in entire projects being deployed in a process-controlled, audited and compliant fashion" said Yaniv Yehuda, co-Founder and CTO of dbMaestro. The integrated solution provides a single point of control for developers and DBA's to aggregate, correlate, manage and deploy code and database changes. It allows users to correlate Rational Team Concert and TeamWork projects, including linking database changes and updates with RTC activities and saving extended information about database activities within RTC.
Customers may benefit in error reduction from using a common vocabulary across code and database perspectives when, for example, doing an impact analysis or drilling down into project tasks. Questions such as "what changed when feature X was developed or bug Y was fixed, across application code and database," can quickly be answered. Customers will also have a single process to achieve code and database deployment, all based on Team Concert definitions across activities and work items. According to Mr. Yehuda, "This is an integration, validated to Ready for IBM Rational, that is immediately available to Rational Team Concert users. For the first time, customers can now apply well-developed and accepted SCM policies and procedures to their database development activities."
dbMaestro will be a sponsor of the Innovate 2010 conference in Orlando, June 7-10, 2010 and will be demonstrating the value of this integration on the Solution Floor at Pedestal D
dbMaestro is an experienced enterprise software development company that focuses on database development technologies. Its flagship product, dbMaestro TeamWork, brings true SCM to the database developer. If you would like additional information on the TeamWork/Rational Team Concert integration, or to schedule an interview with Yaniv Yehuda, please call Gary Leibowitz at 818-519-1580.
# # #