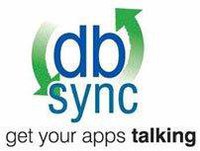 "We are particularly excited about the ability of DBSync to make robust business intelligence available to our clients by combining data from Intacct with that from other legacy, on-premises and cloud-based applications," said Daniel Druker, SVP Intacct
Nashville, TN (PRWEB) June 07, 2011
DBSync today announced the launch of DBSync Intacct Cloud Integration Adapter. This new tool synchronizes information between Intacct's cloud computing-based financial management and accounting applications and other applications like Databases, Salesforce.com, other CRM systems, data warehouses, flat files and more. Now businesses can use the DBSync Intacct Connector to streamline and automate their business processes to increase efficiency and productivity.
As part of this Intacct Adapter integration from DBSync, Intacct users can now move data into and out of Intacct's financial management and accounting applications to populate data warehouses and data marts, to synchronize customer master databases, to streamline transaction details, and to integrate E-Commerce website orders and online payments to reduce their double data entry and save time and money.
"We are particularly excited about the ability of DBSync to make robust business intelligence available to our clients by combining data from Intacct with that from other legacy, on-premises and cloud-based applications," said Daniel Druker, senior vice president of marketing and business development at Intacct. "We also expect our partners will embrace DBSync to deliver solutions that combine Intacct with a wide variety of horizontal and vertical front-office systems."
"We are extremely excited to announce the launch of Intacct Integration Adapter for all cloud based applications enabling us to expand our product portfolio by offering better products to the needs of customers," said Rajeev Gupta, CEO and founder of DBSync.
The Intacct adapter easily integrates with Intacct's standard and custom fields, front and back office applications & more. This connector can be used for integrating Intacct with other cloud and on-premises based applications like CRM, E-Commerce and others.
To learn more about DBSync and the new Intacct Adapter, and to take advantage of a free trial, please visit http://www.mydbsync.com/register_now where you can also watch a demo for the product.
About DBSync
DBSync is the leading provider of application integration for the CRM, accounting and data integration markets. With easy to use and pre-built maps, and powerful Extract, Transform, and Load (ETL) capabilities, DBSync enables its users to easily link information between databases (such as MySQL, Microsoft SQL, Oracle), applications (QuickBooks, Salesforce.com, Microsoft, Intacct), and cloud applications (Google Apps). DBSync provides support, training, and consulting services for its integration solutions. Headquartered in Nashville, Tenn., with centers in Bangalore, India, DBSync focuses on providing best of breed integration solutions.
For more on DBSync, visit http://www.mydbsync.com or call 1-877-739-2818.
About Intacct
Intacct is the cloud financial management company. Bringing cloud computing to finance and accounting, Intacct's award-winning applications are the preferred financial applications for AICPA business solutions. Intacct applications are used by thousands of organizations from startups to public companies and are designed to improve company performance and make finance more productive. Hundreds of leading CPA firms and Value Added Resellers offer Intacct to their clients. The Intacct system includes accounting, contract management, revenue management, project and fund accounting, inventory, purchasing, vendor management, financial consolidation and financial reporting applications, all delivered over the Internet via cloud computing.
Intacct is headquartered in San Jose, California. For more information, please visit http://www.intacct.com or call 877-437-7765.
###